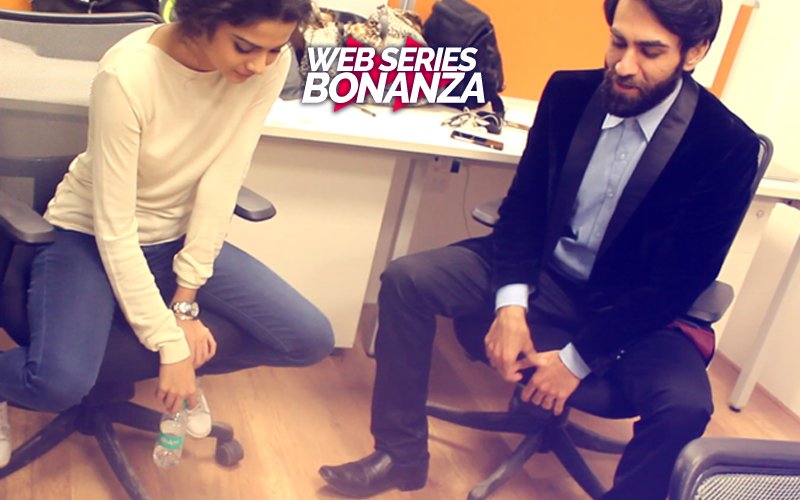 She might be the maven at fashion designing at the House of Areem, but Meera Sehgal sure needs a lesson or two when it comes to 'Flip the Bottle' challenge. While Meera is struggling to get the act right, Yash seems to be the master at this art. Don't believe us?! Check out this behind the scene video from the sets of Girl in the City Chapter 2, where Meera & Yash are trying to beat each other at the challenge.

Evidently, Meera struggles through and through and it's finally Yash who wins.

Furthermore, in the ongoing track of Girl In The City, Chapter 2, Meera Sehgal has been trying to get her life back on track.

In the 10th episode, Kiran, Areem, Meera and Karthik find themselves under the same roof and start questioning each other.

Following a series of absurd situations, at night, Meera is left alone and none of the three answer her calls. Karthik comes home late, Meera asks where he has been and he is evasive. Meera asks how long he will stay, Karthik says not long. After sometime, they get into an argument and Meera gives him an ultimatum.

Meanwhile, at the office Meera tries to resolve the misunderstanding between Kiran and her.

On the other hand, Brad starts suspecting that Areem is not actively designing and he roams around the office sniffing the details of what exactly is the process of work.