Gurmeet Choudhary On Helping People During Covid-19: 'It Gave Me A Satisfaction That I Will Never Get, Even If I Give A Blockbuster Film'-EXCLUSIVE
Actor Gurmeet Choudhary talks about helping people during the worst of the second wave of Covid-19 cases in India, and his future plans regarding the same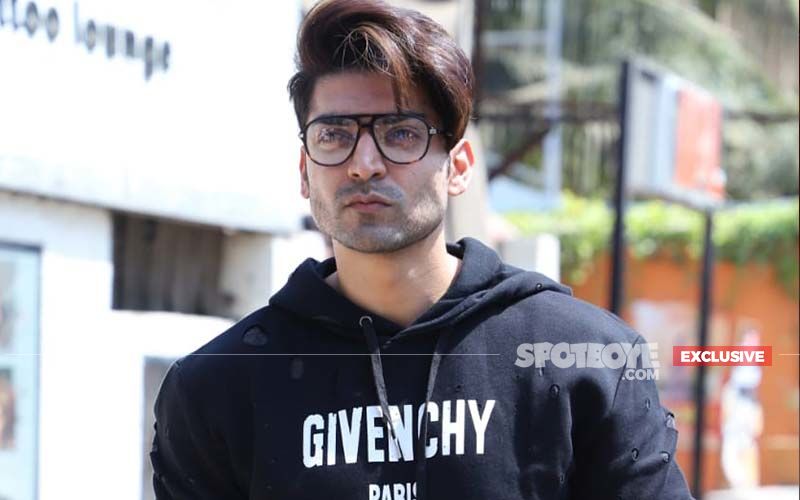 While the country was battling the worst of the second wave of the Covid-19 cases, several Bollywood celebrities came forward to provide help from their sides in their own ways. While actors like Bhumi Pednekar and Alia Bhatt used their social media to amplify requests for plasma, hospital beds and medical supplies, Sushmita Sen provided oxygen cylinders to hospitals.
Talking about that, Gurmeet insists that it was the most satisfying feeling ever. "I never knew how satisfying it was helping people before this. You can help someone for a day or two, but to provide help for a long time isn't an easy thing to do and you need that determination in yourself. From a young age, I had been taking some small initiatives to help, but I never knew how I could go all out. I didn't know the way to follow but during Covid-19, when I saw some posts of people not getting oxygen and hospital beds, all I could think was what were we doing sitting at home. We needed to help people and it is a big responsibility," he shares.
ALSO READ: Gurmeet Choudhary Reveals The Hilarious Story Of How He Planned Wife Debina Bonnerjee's Birthday When They Started Dating- EXCLUSIVE
Gurmeet maintains that when a celebrity helps out, even in a small way, that kind of creates a ripple effect. "A lot of actors have come forward during this time to provide help and when you do that, it motivates a lot of people to take a small step too. We actually influence our society, so I started from there and formed a small team of mine and we have been able to help a lot of people in this time but a lot that we couldn't too. I have seen a lot of good and a lot of bad too in a small time, but the happiness I got after helping people was unmatchable. The blessings that I got from those people, gave me a satisfaction that I could never get even if I give a blockbuster film," he asserts.
The actor insists that this helping nature isn't going to last only through Covid phase. "I haven't stopped since I started, and me and my foundation are going all out. Now I have decided that no matter what I do in my acting career, I will not step back from my responsibility of helping the society," he informs.
Ask Gurmeet, what are their future plans in extending help to the needy, and he responds, "Post Covid, there are a lot of issues that people are facing, like unemployment or lack of funds to pay their hospital bills. There are even kids who have been orphaned during this time. So, I am talking about these issues with concerned people and doing tie ups so that I can provide help to those in need. But I can't do anything alone, we need volunteers and support from people and the whole world, so that we can reach out to people in need. We are trying to do a lot of things and soon you will get to know about them," he concludes.
Image Source: Instagram/guruchoudhary, spotboye archives