Gurmeet Choudhary Shares Story Of First Love, And It's Not With Wife Debina Bonnerjee. Spolier Alert - There Is A Hilarious Ending - EXCLUSIVE
Gurmeet Choudhary, who was recently seen in the music video, Bedardi Se Pyaar Ka, shares the story behind his first love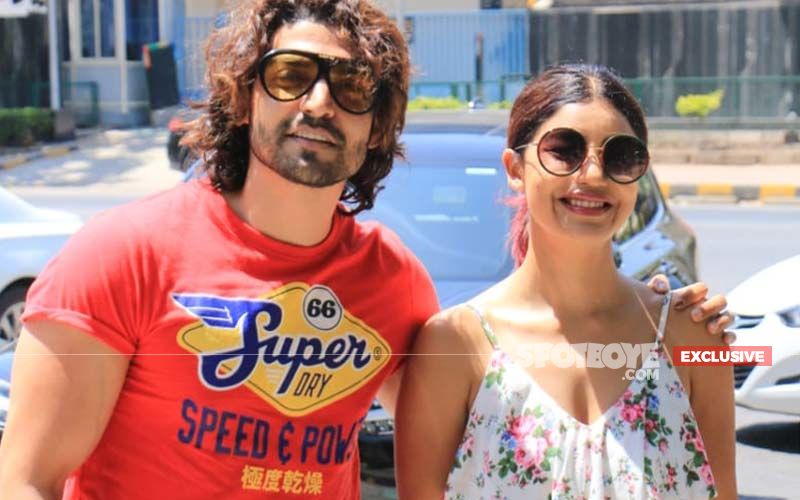 Gurmeet Choudhary has been collecting a lot of love and blessings during this second wave of Covid-19 cases in India as he has been at the forefront trying to supply as much aid to the people in need and help them out. In addition to that, the actor also had a music video release recently, Bedardi Se Pyaar Ka, with newcomers Sherine Singh and Kaashish Vohra. The song is performing well and in just five days since it's release, it has crossed over 32 million views on YouTube.
The video shows two different stories of first love concerning a love triangle. And the memories of first love are usually innocent, fresh and magical. Ask Gurmeet about his first love story and he responds, "During school time, I used to fall in love with every other girl, but you need courage to act on it and confess it, and I did not have that. Even today I am a little bit shy," he says sheepishly.
Elaborating further, Gurmeet shares the story of his first love in school. "I was in school when I had a crush on this girl and I was doing a lot of things for her. For about five-six months or so, I would do her homework and give her things. It was so filmy as one of my friends used to be at the forefront for this exchange and I would be the labour behind it all. So, when the time came to propose to the girl, I went up to her and confessed but she said that she liked my friend and not me," he laughs.
But everything happens for a reason. Gurmeet is now married to his first TV co-star Debina Bonnerjee, the Sita to his Ram, and their love story is one for the ages just like the epic couple they played on screen. The couple has been married for about 10 years now and Gurmeet asserts that Debina is his first real love. "When Debina came into my life, I had my first crazy love story with her. I was 19 when I came to Mumbai and met her and I just fell in love with her. I love 'love' and romantic films are my favourite, so when I met Debina all my love just overflowed in front of her," he signs off with a smile.



Image source: SpotboyE archives