Has Alcohol Made Kapil Sharma's Memory Weak? Matter Of Concern
Kapil Sharma's reaction to his mid-air violence with Sunil Grover not only smacks of arrogance, but is also trippy. And it raises questions...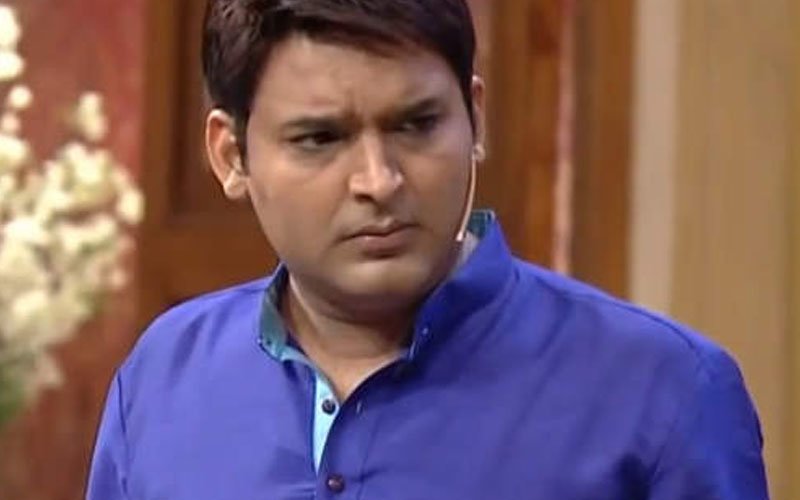 Our Monday morning blues got worse when we woke up in disbelief to Kapil Sharma's open letter on Facebook talking about his mid-air fight with Sunil Grover.
The post is unbelievable and has so many loopholes- instances where Kapil is totally contradicting himself. For example, in the beginning of the letter, Kapil questions that who reported about the incidence and how can people be so sure about the authenticity of the news.

And then Mr. Sharma reaches midway in his post and accepts that he had a fight with Sunil. All Ok Kapil?

Another comment which makes us question Kapil's sanity is where he says- "It's ok to fight once in 5 years." Really? So, you mean it's ok to beat someone black and blue once in 5 years? Judiciary will cry buckets on this one!
Also, somewhere in his post he has asked the media if they don't have anything better to do. OK, maybe we don't and you can be rest ASSURED that no word will be put out from us (work-less people) when your much-awaited film (for you) Firangi will hit theatres.

Btw, you don't have to worry about other crucial issues in the world not being reported, as the political and crime beat reporters are surely not deviating from their beat and covering Kapil Sharma's disgusting behaviour. The entertainment journalists are reporting the issue and as far as we remember, you're still a part of the entertainment industry?
And come on, we have heard this statement umpteen no. of times from celebs trying to cover-up their doings.
So, that was about Kapil Sharma's open letter. Here's another very interesting reply by the comedian which we would like to bring to your notice.
Kapil Sharma's reaction to an entertainment portal after
we broke the story on Saturday afternoon about his assault on Sunil Grover
: "
Mujhe yaad nahi (I don't remember). Actually hamari har flight main ladai hoti hai (We fight on every flight)…har jagah ladai hoti hai (We fight everywhere)…It is a healthy fight…We fight for work…We fight for good work
".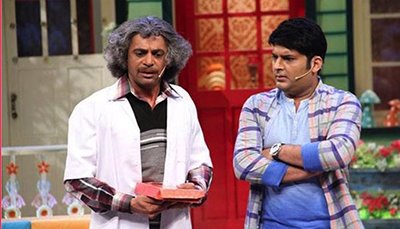 Image Source: eventshigh
Are you alright, Mr Comedian? This is not The Kapil Sharma Show (now aired on Sony) where you can blabber any nonsense and get away. How can you term your fight with Sunil in mid-air as 'healthy'? If a fight where many people had to intervene to pull you back is 'healthy', what would be 'unhealthy' according to you? Bloodshed?
Kapil, I insist that you read what
two leading psychologists have to say in connection with your flight-fight with Sunil
. The two doctors (mentioned below) are extremely successful, renowned and humble.
Says Dr Salma Prabhu, "Why mix alcohol with success? Why not mix humility? Take the case of Amitabh Bachchan, who has tasted the most success. Have you and I ever heard of any such episode on Bachchan's front? Would Virat (Kohli) have been so successful if there was no method in his life? Success goes away if you don't have discipline in you,"
Says Dr Harish Shetty, "I have come across sports persons and politicians who have realised on their own that they are destroying themselves."
And Kapil, what do you mean by saying that you can't remember the mid-air fight? Has your memory storage capacity shrunk- because of the too much alcohol you had on that flight? May I add that I would want to disbelieve the rumours that you and alcohol have become bed-fellas, if they're wrong.
Life is not 'raat gayi baat gayi'. You need to give a public apology to Sunil.
By the way, what was the 'good work' you were fighting in mid air for? Hope you and Sunil didn't want to pilot the plane! My heart is sinking, YOU WERE SLOSHED!


Thumbnail Image Source: punjabigram