Hello Friends: Did You Know There Was A Desi Version Of The Friends Sitcom? A Cyrus Broacha, Maria Goretti And Nikhil Chinapa Starrer
The Friends Reunion Special episode aired in India on May 27. While the sitcom has a massive fan base across the world, did you know about the show Hello Friends? An Indian version of the Friends sitcom starring Cyrus Broacha, Maria Goretti and Nikhil Chinapa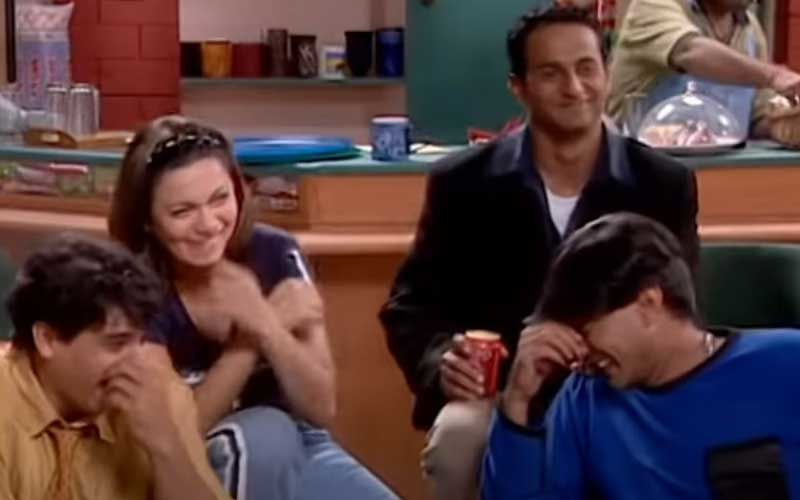 For years now, the Friends sitcom has entertained the audience and its massive fan base across the world. After a much-anticipated wait, the Friends Reunion Special episode released, on Thursday. The special aired in India on May 27 and was available on Zee5 and HBOMax. While the sitcom has enjoyed a big fan base over the years, did you know about the show Hello Friends, a 1999 Indian version of the Friends sitcom starring Cyrus Broacha, Maria Goretti and Nikhil Chinapa?
The show Hello Friends starred VJs- Cyrus Broacha, Maria Goretti and Nikhil Chinapa in pivotal roles. It also featured Simone Singh, Anil Dimri and Aparna Bannerjee. The original Friends starred a cast of six which included Courtney Cox, David Schwimmer, Jennifer Aniston, Lisa Kudrow, Matt LeBlanc and Matthew Perry. Going through the Indian version of Friends, one can quickly point out the many similarities between the original and the copy one. The episode shows the cast of Hello Friends replicating and mouthing almost similar dialogues like the original characters Chandler, Monica, Joey, Ross, Rachel and Phoebe.
In the show, Cyrus plays the role of a copywriter with a dry sense of humour (Chandler). Simone playing Sanjana reminds you of Monica, while Nikhil Chinapa essays the role of her brother Vikram (Ross). Amit plays a struggling actor like Joey, while Penny, a riff on Phoebe is played by Maria Goretti. Central Perk, where the OG Friends hanged out was 'Uncle Sam's Cafe' in Hello Friends. While the makers have some changes here and there, the show did not manage to please the Indian audience.
Image source: Instagram/ ; SpotboyE Archives