Himanshi Khurana Reacts To Kangana Ranaut's 'Karan Johar Ke Paltu' Tweet For Diljit Dosanjh; Says People Should Ask Her To Leave India
Amid war of words between Diljit Dosanjh and Kangana Ranaut, Bigg Boss 13 contestant Himanshi Khurana slammed Kangana, and said that people should ask her to leave India. Read on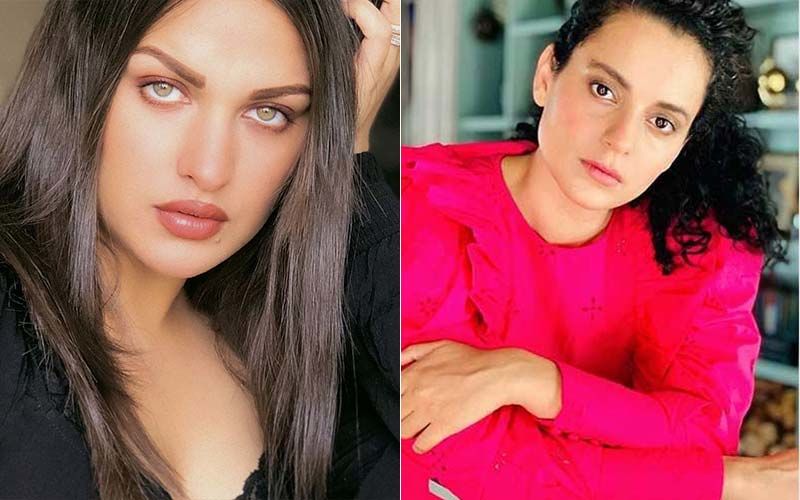 A few days ago, Bigg Boss 13 contestant Himanshi Khurana criticized Kangana Ranaut's tweet over farmers' protests in North India. Kangana had likened the farmers' protest to Shaheen Bagh, and said that the 'anti-national elements' shouldn't be allowed to create another Shaheeh Bagh riot. Her tweets didn't go down well with Himanshi, who blasted her for her remarks. Now, as Kangana Ranaut got into a war of words with Diljit Dosanjh, Himanshi slammed Kangana, and said that people should ask her to leave India.
As Diljit Dosanjh accused Kangana Ranaut of mixing up the identities of farmer Mahinder Kaur and anti-CAA Protester Bilkis Dadi, Kangana responded, calling him 'Karan Johar ke paltu'( Karan Johar's pet). While sharing a screengrab of this tweet by Kangana, Himanshi expressed her disgust at the actress' language and wrote, "What kinda language she's using she needs medical help." In another Insta story, she wrote, "Ranjit Bawa ko block diya, Himanshi ko block kar diya, but Diljit ko kyu nahi kia. Kyuki Karan Johar ki films ki. Kitni dimaag lgati hai madam ye... Kangana ji bolne ki tameez akal sab bech khyaal."
Himanshi also wrote that Kangana only messes with those she wants to take revenge from. She questioned her sudden silence on Sushant Singh Rajput's death case, and said that she only gets into popular topics and airs her views on them. She further wrote that she has a problem with everything in India and that people should now ask her to leave India.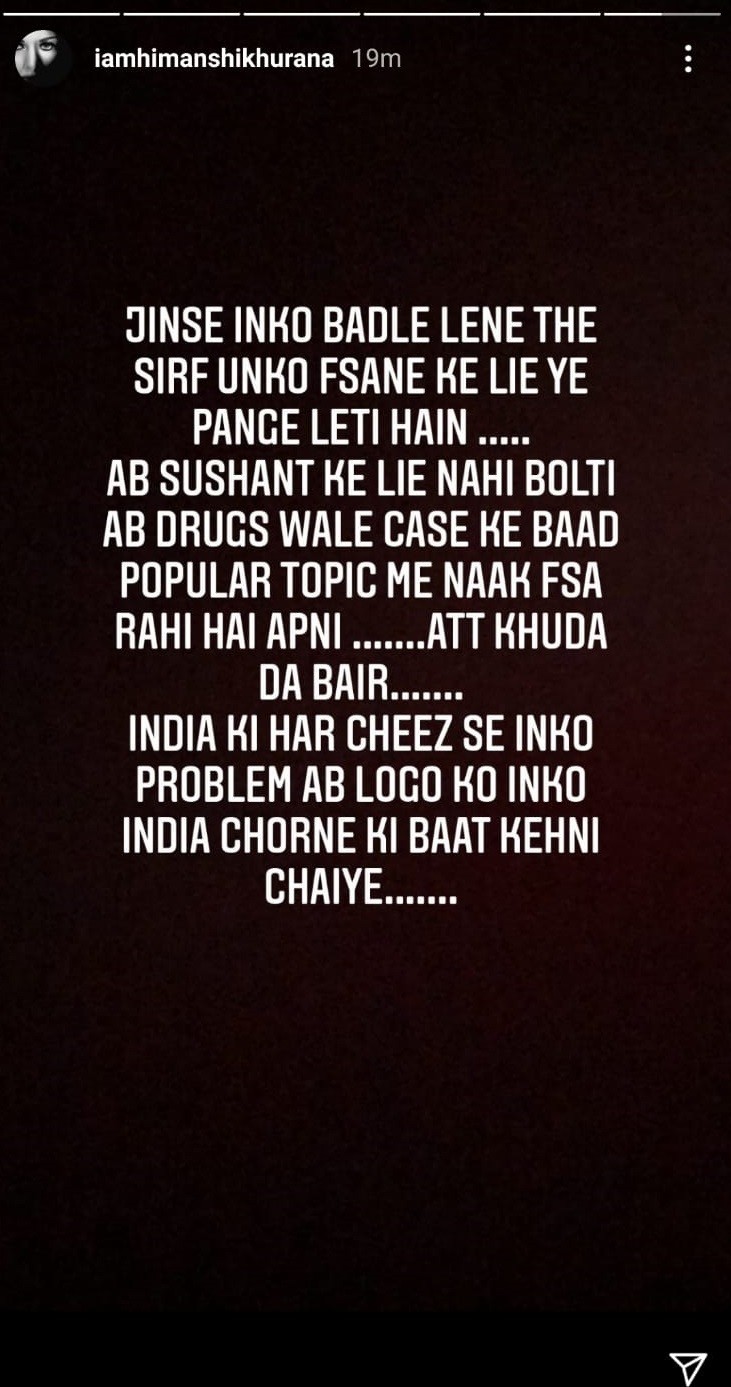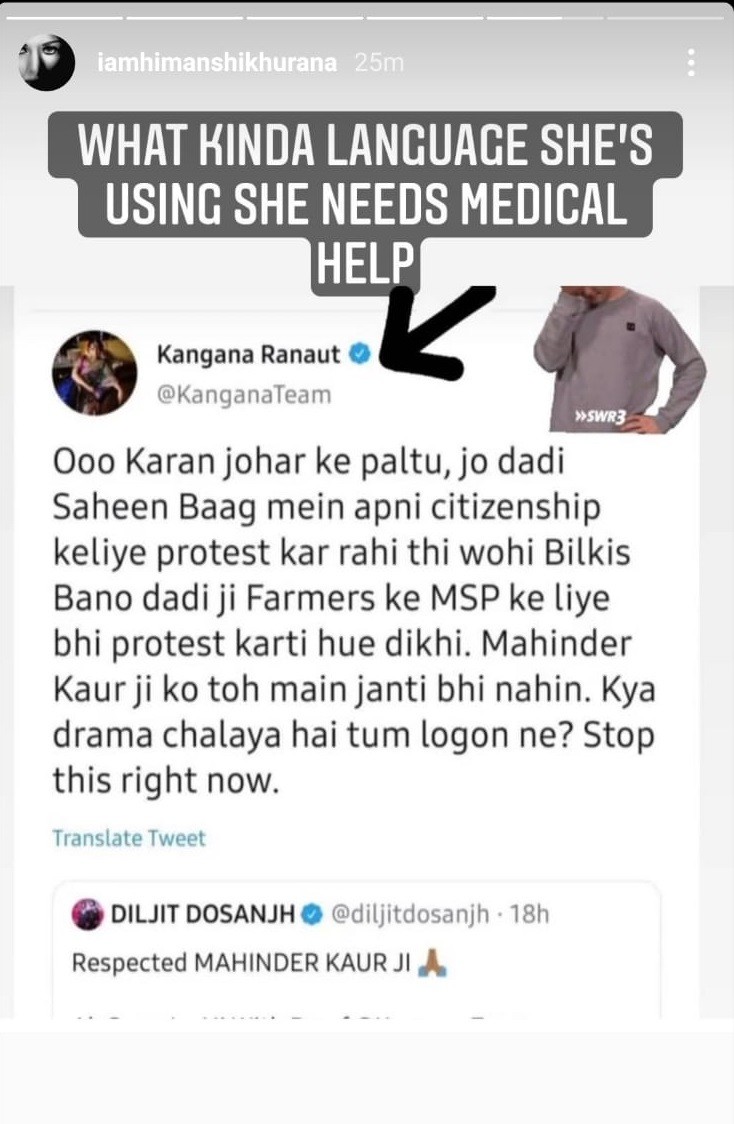 Image SOurce: Instagram/Kangana Ranaut/Himanshi Khurana