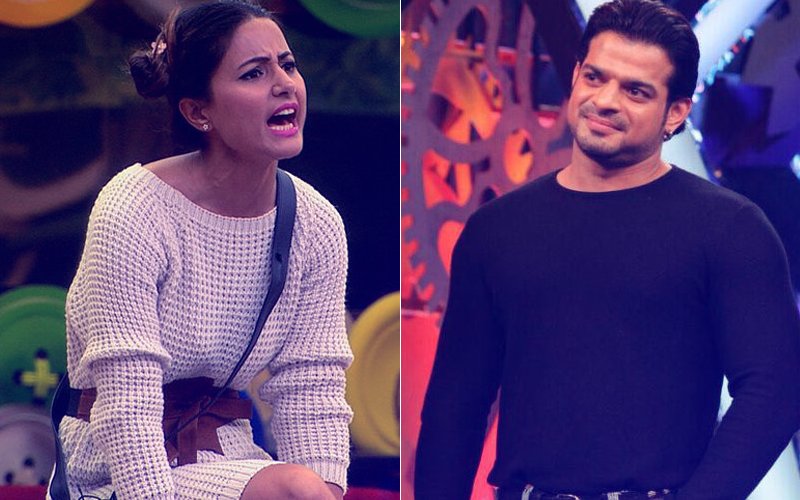 Your browser does not support the video tag.
From the looks it Karan Patel is in no mood to call it truce with Bigg Boss 11 contestant Hina Khan. The Yeh Hai Mohabbatein took to Twitter to take a dig at the actress yet again and this time he wants to treat her memory problem.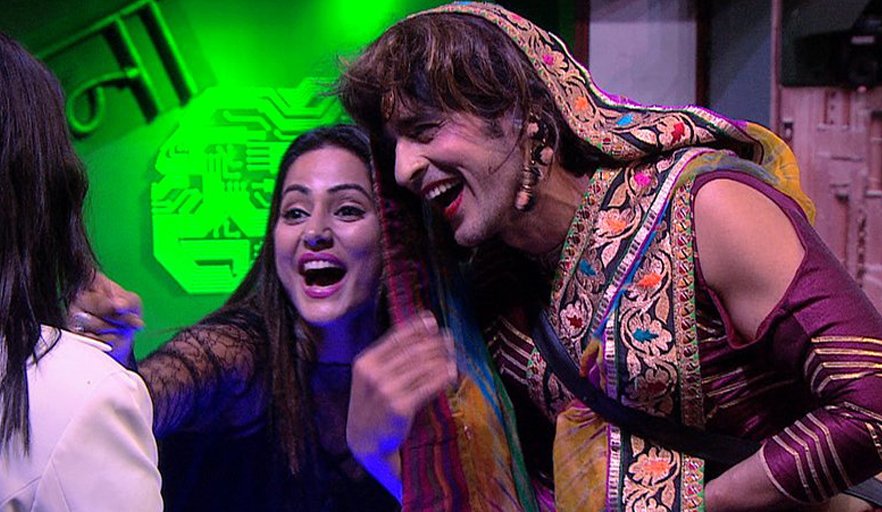 Hiten Tejwani And Hina Khan In Bigg Boss House

He wrote, "Bhai ek baat toh pakki pata chali hai ki Sach sunn ke #MissGrace ki buri tarah Jali hai ... #Hyena ?? ... lets all collect a fund to treat her #MemoryProblem because not even a week is over since i visited and she#Forgot what I told her in the house #BigBoss11 (sic)."

You may recall that Karan made an appearance on Weekend Ka Vaar and accused Hina of forgetfulness.

In yesterday's BB Luxury Task Hina Khan was assigned the role of lab worker who had to make 'robot' Vikas Gupta react. During the attempt she referred to what Karan had said during his appearance.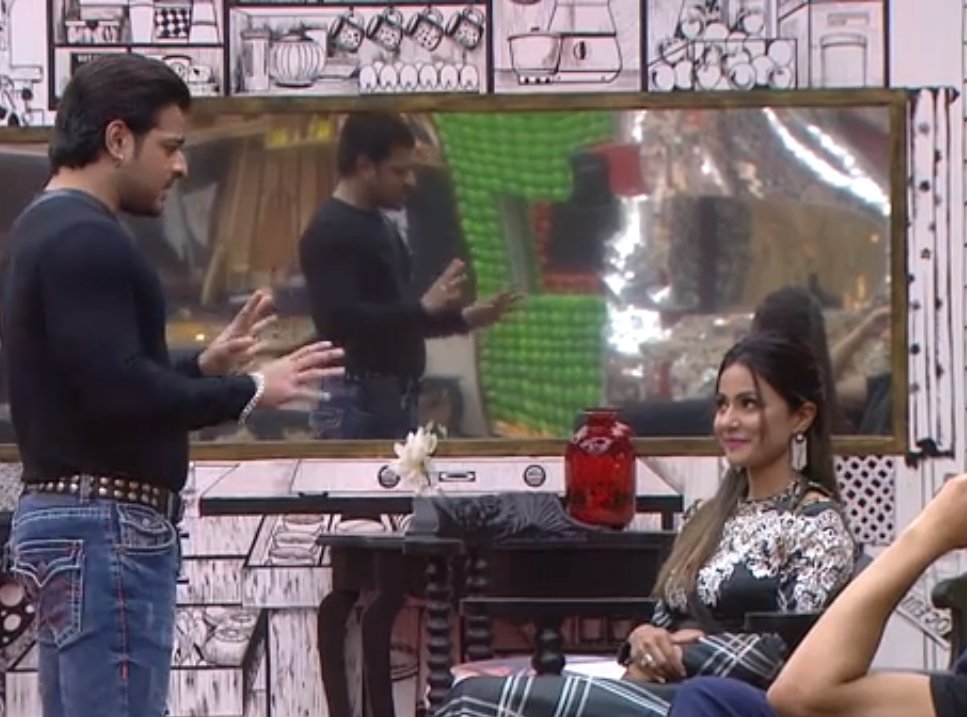 Hina Khan And Karan Patel In Bigg Boss 11

A few days ago, Karan has slammed Hina for torturing Shilpa Shinde and Bandgi Kalra.

Karan had written, "If a woman has the heart to torture another woman on national television under the pretext of a game, then she has no right to demand respect from the other contestants for herself. Period. #HumanityIsAboveAllGames #BigBoss11 ...#MissGraceOrDisgrace?? (sic)."
The actor had also made fun of Hina by calling her "fake" and a "China product".

Karan's former girlfriend, Kamya Punjabi termed Hina "ghatiya to the core" and had said, "Priyank sanchalak kam hina ka chamcha jyada laga.. @eyehinakhan ke baare meh kya kahe.. kuch kehna ke liye bacha nahi hai ab.. ghatiya to the core.. task humne bhi kiye hai boss aise toh hum kabhi nahi the.. @lostboy54 u are my jaan loved u once again #BB11 (sic)."


Priyank sanchalak kam hina ka chamcha jyada laga.. @eyehinakhan ke baare meh kya kahe.. kuch kehna ke liye bacha nahi hai ab.. ghatiya to the core.. task humne bhi kiye hai boss aise toh hum kabhi nahi the.. @lostboy54 u are my jaan loved u once again #BB11

— Kamya Punjabi (@iamkamyapunjabi) November 28, 2017

If Hina Khan's personality in Bigg Boss 11 house is anything to go by, she would not take Karan's comments lying down once she comes out.

War of words in the offing?


Image Source: twitter/biggboss