Holi 2021: Donal Bisht Jets Off To Delhi To Celebrate The Festival; Says 'Had The Chance To Make Gujjiya With Family After 5 Years'- EXCLUSIVE
Television actress Donal Bisht is spending Holi with her family, and she is excited as she got to make 'gujjiya' with her family after 5 years. Read on!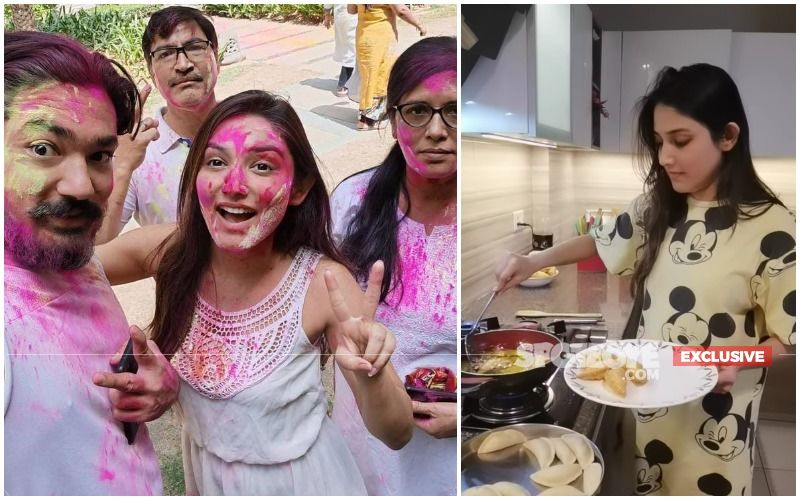 This time around, Holi parties have been put on hold due to the Coronavirus pandemic, and instead, people are celebrating the festival at their home along with their family members and loved ones. Several television actors took to their social media to give a glimpse of how they are celebrating this beautiful festival of colors. Actress Donal Bisht who's known for her roles in hit television shows like Roop, Kalash and Ek Deewana Tha, recently flew from Mumbai to Delhi to spend special time with her family for Holi. The pretty actress shares her experience with us.
She says, "I always ensure that I celebrate all my festivals at home with my family. But this Holi is a little different as I had the chance to make 'Gujjiya' with family after five years! Because before, whenever I would come home, it'd just be for a day as I'd be busy shooting. But this time around, I was able to stick around for longer. I had such a great time".
She further adds, "It's always fun with my family, and that's why I try to be there for all festivals, so we have memories to look back upon and cherish in the future".
Donal has recently wrapped up shooting for her web series In Cold Blood and The Socho Project which will release this year some time.

Image source: Instagram/donalbisht