Sharad Malhotra, Donal Bisht, Avinash Mukherjee, Nibeditaa Paal And Akanksha Juneja React On Restriction To Entry In Mumbai Malls Without COVID-19 Test- EXCLUSIVE
The new guideline by Govt, to restrict entry in malls without a negative COVID-19 test has sent the city in a tizzy. Here's what a few TV actors like Sharad Malhotra, Donal Bisht, Avinash Mukherjee have to say on the decision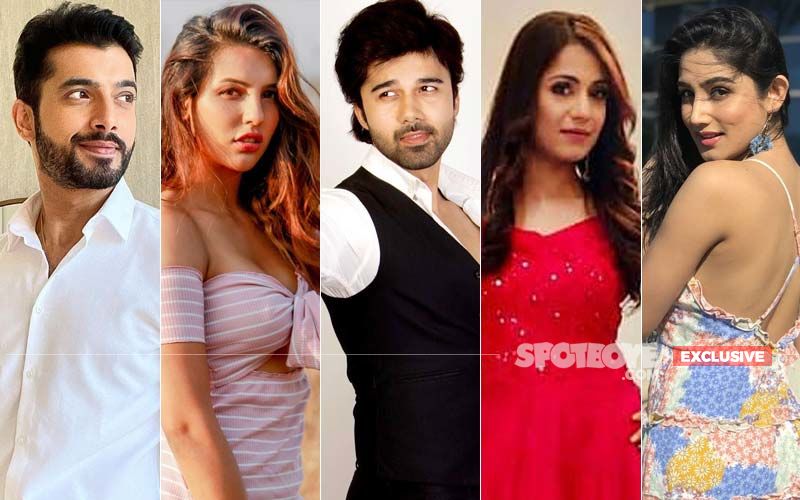 This morning, the Maharashtra Govt announced that entry to malls in the state will be restricted to only those who hold a negative report for COVID-19. We spoke to a few TV actors about this new guideline and this is what they had to say:
Sharad Malhotra: It is a very good move because the cases are escalating, people are not taking adequate precaution measures and even gathering in large numbers like normal days, Corona 2 wave is here and we need to collectively fight it. We can't take chances with our health and life.
Donal Bisht: Technically, the chances of the virus spreading in shopping malls is more because of the high number of people that go there! But on the other hand, it's a little sad because we can't go out to the malls and shop. Although, it's the right move to limit the entry into shopping malls. But if that's being implemented, then the parameters for the test results should be made clear; like for how long can a test result be valid, and whether a test report is legit or not, and more. And it's a great initiative taken up by BMC to increase testing!
Avinash Mukherjee: The pandemic is not ending, the cases are increasing in huge numbers. It is a good move by the government. Strictness can be only ensured that the public follows the rules and precautions. We have to throw corona out of our city as well as mind and life. We can order everything online.
Nibeditaa Paal: The decision is in the favour of the people staying here in Maharashtra. It's high time , as cases are increasing, so everyone has to be more vigilant. This decision will ensure that less of the people go into the malls as now the report is required so people who just roam in malls for no purposes, will stay at home. In buses and railway stations, it will help to separate the infected one from the crowd. In all ways, it will benefit us, so I support the decision.
Akanksha Juneja: I think the decision has been taken for the good and the benefit of the people. I think after this people would be more careful. It was the need of the situation as many times I have seen people roaming without masks, smoking in public, so it raises the chances of having corona. So, yes it's a good step by the government and I pray that the cases in Maharashtra reduce.
Image source: Instagram/sharadmalhotra009/donalbisht/avinashmukherjee_/i_nibedita/akankshajunejaofficial