Hot Head Karan Patel Takes A Harsh Dig At Kapil Sharma
Karan Patel, who is famous in the industry for his short temper, has something nasty to tell Kapil Sharma. This morning Karan tweeted a message for Kapil which spoke about modesty and respect...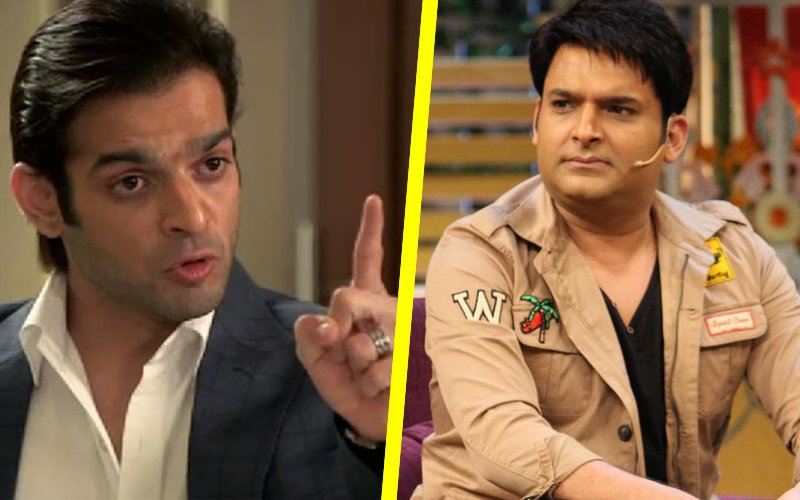 Kapil Sharma & Karan Patel – they don't have a history. Both belong to the same industry but their line of work is totally different. The two haven't even got involved in an argument or sorts in any fancy Television party.

Hence, we wonder, what triggered Karan Patel to take a dig at Kapil Sharma all of a sudden early in the morning! Although what he said was his opinion on Kapil Sharma's mid-air brawl with Sunil Grover and of course he is free to express it.

Karan Patel, the star of the TV show Yeh Hai Mohabbatein tweeted, "Head on your shoulders and feet firm on the ground"... you shall be loved and respected...apt example of thinking no end f yourself."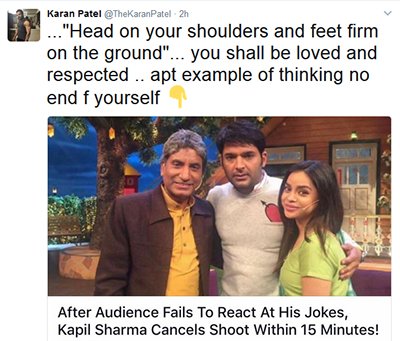 Don't know what Kapil Sharma has to say to this but Sunil Grover's fans will definitely agree with Karan's chain of thoughts. With Karan's tweet, it looks like even the industry is gradually reacting to the issue and choosing sides.

Interestingly, like Kapil Sharma, Karan Patel has himself had an episode with alcohol years back. Karan got married to Ankita Bhargava two months after his breakup with actress Kamya Punjabi. Reportedly, he got drunk and gate-crashed Kamya's party and also asked for forgiveness for everything he'd done. He also requested the actress to get back as old friends, which they of course have.

Coming back to Kapil Sharma, he hasn't reacted to any news, reports or tweets till now. Guess the comedian has chosen the path of silence or is it that he doesn't have anything to say in his defence?

Let's see if he has any answer to give to Karan Patel, who is from the same fraternity as his.
Thumbnail Image Source: merisaheli & Manav Manglani