Hotness Alert: Ssharad Malhotra's Ex-Girlfriend Pooja Bisht's Hot Underwater Video
The smoking hot actress can be seen having a splash in the pool before going underwater for some uninhibited fun. It's pretty evident that Pooja Bisht is a complete water baby...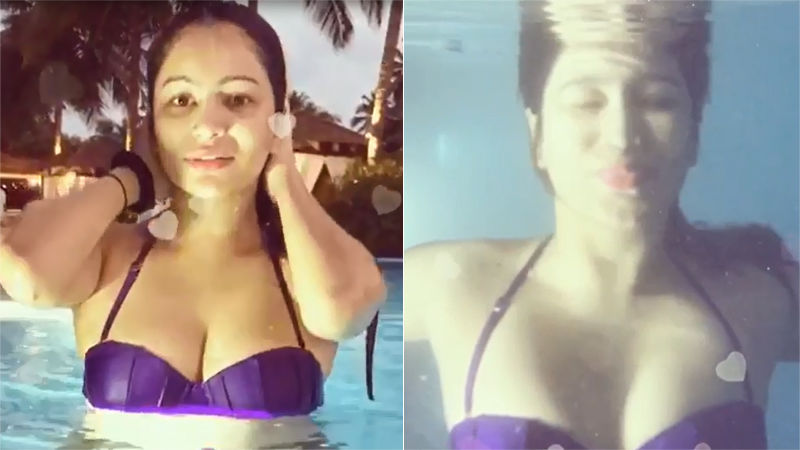 Pooja Bisht is getting sexier by the day. The actress shared a video of herself where she is seen taking a dip and venturing underwater sporting a sexy bikini. In the video, the smoking hot actress can be seen having a splash in the pool. It's pretty evident that the lady is a complete water baby. Watch the video below:

Bisht made headlines recently because of her break-up with TV star Ssharad Malhotra. She later lashed out at him and said that, "Ssharad had mood swings and I had put up with him for too long, anyway." She added that Ssharad had f****d up his image. "Look, what signals are you sending out to the outside world when you end your relationship few days before marriage, by saying that you are marriage-phobic? People consider actors as role models. Isn't he sending out a loud message that you should only date and not marry? Is he not sending out a message that the institution of marriage is nothing to be proud of? What he needs to understand is that he needs to come out from his bubble that everyone thinks like him," said Pooja.

The lady has come into her own since her break-up. She recently featured in a music video that took the internet by storm. It was trending high on social media. The song titled Be My Love, sung by Priya Patidar on Desi Dreamers composition and Shrikant Trivedi's lyrics, has been received very well.