India's Best Dancer 2: Geeta Kapur Shuts Ears As Terence Lewis Recites A Poem; Choreographer Tushar Shetty Throws A Navratri Challenge-WATCH Promos
India's Best Dancer 2 is all set to premiere on October 16, and will be judged by Malaika Arora, Geeta Kapur and Terence Lewis.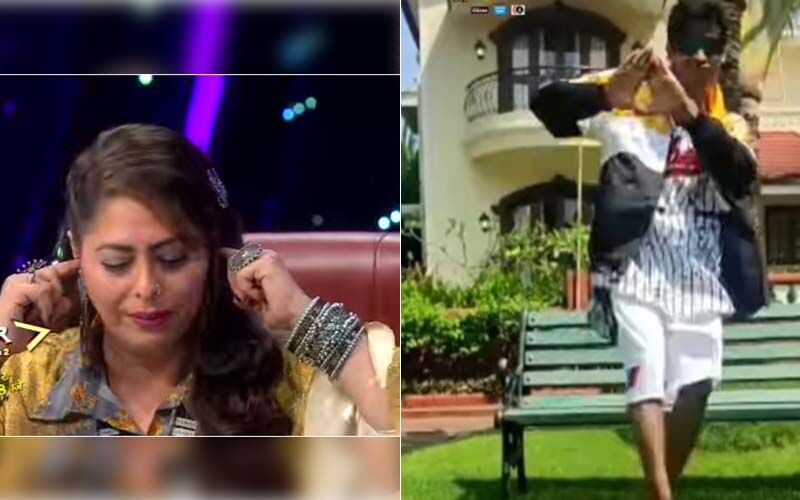 The popular television show, India's Best Dancer is back with its second season. Malaika Arora will be joined by choreographers Geeta Kapur and Terence Lewis as judges on the show. The latest promos of the show have piqued the curiosity of the audience, and we, being one of them, cannot wait any longer.
One of the promos shared by the makers features Terence reciting a funny poem, while Geeta and Malaika make fun of it. In the video, Geeta can be seen shutting her ears while asking Terence to recite the poem. His poem goes as, "Jungle mein Cheetah hai, Malaika ke bagal mein Geeta hai. Aise dancer ko bulao jisne dance seekha hai."
Another promo features ace choreographer Tushar Shetty, throwing a Navratri challenge - #IBDNavaratriChallenge. The channel has asked its followers to send them clips in which they match Tushar's steps. Notably, Tushar Shetty just won Super Dancer Chapter 4, with contestant Florina Gogoi. He will be one of the choreographers on India's Best Dancer 2 and will seek to continue the winning streak.
In one of the other promos, a contestant named Raktim, from Assam's Guwahati, takes over the stage and impresses the judges. He dances to the title track of Kalank. After the performance, Malaika tells him, "I truly felt love was in the air." Terence compliments him, "Aapka naam leke kahenge ke ye Raktim ka style hai (In the future, they will associate this style with your name)."
India's Best Dancer 2 will premiere on Sony TV on October 16, and will air every Saturday and Sunday at 8 pm.