India's Best Dancer 3: Sonali Bendre Left Awestruck By Contestant Boogie LLB's Outstanding Performance On Arijit Singh's Classical Thumri
India's Best Dancer contestant Boogie LLB leaves Sonali Bendre in awe with his terrific dance moves on Arijit Singh's classical thumri 'Ka Karoon Sajani'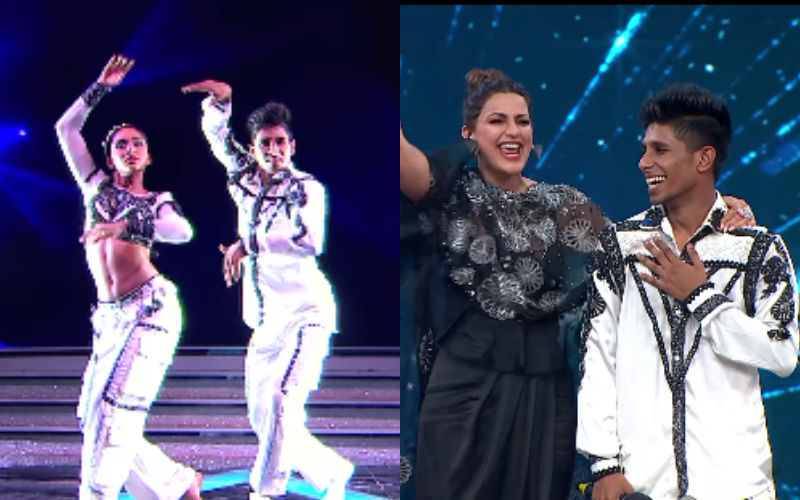 The dance reality show 'India's Best Dancer Season 3' has been grabbing eyeballs owing to the contestants' dancing skills and amazing performances. The show-judged by Geeta Kapoor, Sonali Bendre, and Terence Lewis, features ace dancers from different parts of India, showcasing their talent on the reality show. In the latest episode, Sonali Bendre was left mighty impressed by the power-packed performance of a contestant named Boogie LLB.
This weekend, the show will be based on the new challenge 'Ek Aur Ek Gyaarah' where contestants would get access to one extra point from each judge. To secure that the contestants and choreographers are required to join forces to show the judges that they are in it, to win it, and safeguard them by claiming the extra point. Amongst all the contestants, it was Boogie LLB and choreographer Saumya Kamble who left everyone awestruck with their killer moves on Arijit Singh's rendition of the beautiful classical thumri 'Ka Karoon Sajani.'
After the performance, Sonali couldn't help but shower immense praise on Boogie LLB and Saumya. The actress says, "During the performance, the choreographers had tears in their eyes! This is a testament to how the performance was!" She went on to the stage and adds, "bade kalakaaro ke saath khade hoke baat karte hai". I'm inspired by Geeta, so "dade kalakaro ko wahan baithke nehin, yahan aake batate hai ki unka performance kitna toofani tha! I just want to say that each expression emerged from the tips of your hair, your nails, and every pore, every cell in your body was dancing. Dance is an expression, and it was expressed beautifully in your act!"
'India's Best Dancer 3' was launched in a grand premiere on April 30 and ace director and choreographer Remo Dsouza was invited as the special guest. The dance-based reality show airs every weekend at 8 pm on Sony Entertainment Television.