International Yoga Day: Yeh Rishta Kya Kehlata Hai's Shivangi Joshi Sheds Light On Importance of Yoga; Says It Is 'Peace And Sanity' For Her
As the world celebrates International Yoga Day, Yeh Rishta Kya Kehlata Hai actress Shivangi Joshi sheds light on the importance of Yoga and how it is beneficial for people across all age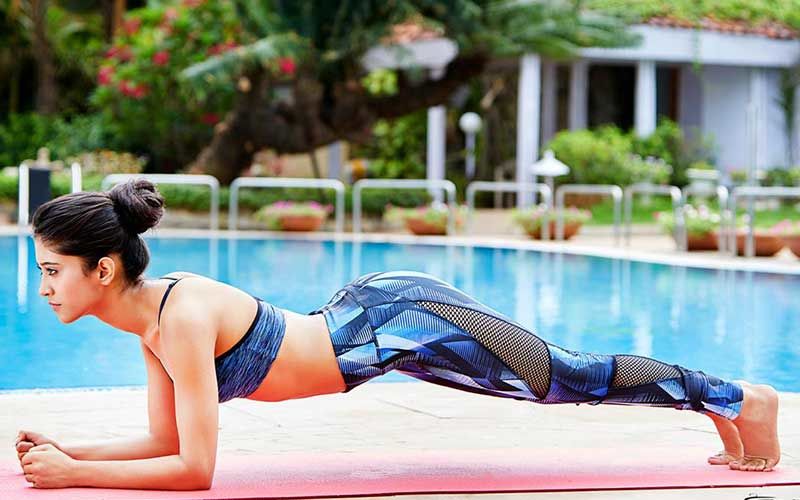 The International Day of Yoga is annually celebrated on June 21 since the year 2015. Yoga Day is celebrated to promote global health, harmony and peace. Like we are well aware, Yoga is a physical, mental, and spiritual practice that many celebrities practise regularly. As the world celebrates International Yoga Day, Yeh Rishta Kya Kehlata Hai actress Shivangi Joshi sheds light on the importance of Yoga. The Yeh Rishta Kya Kehlata Hai fame also talks about how it is beneficial for people of all ages.
What is yoga according to you? Yoga is peace and sanity for me. It does not only bring peace to mind but stability to one's body as well. Since when have you been doing yoga? I have been practicing yoga for 4 years. I have a professional yoga trainer who has been teaching me.
In today's age, why is yoga emphasized so much? We are in an age where everyone is running around and have no time for themselves. While working round the clock is fine, it is important to work on your body as well. A healthy mind and body will always productive. Yoga is centuries old and has been practiced since early ages but its prominence has come to light past few decades. Why so? There is an endless need and a never-ending wish and want list that we have. In order to achieve that people forget to take care of their own body. Maintaining a healthy mind and body is the need of the hour.
Do you recommend yoga to the youth of the nation? Yes, indeed I do. Yoga will help them bring stability and sanity in life. One message you would like to tell on international yoga day? I recommend everyone to do yoga because it will help you a lot in the present and future. You will feel more positive, more confident, more enthusiastic. You will have undefined energy which is inside you and you will feel its power which in turn will make you happy from within as well.
Meanwhile, as Shivangi Joshi talks about the importance of Yoga, check out Rashami Desai and Akashka Goradia's gravity-defying yoga
HERE
.
Image source: PR