Ishq Par Zor Nahi Actress Shagun Sharma On LGBTQ Community, 'They Should Be Free To Love'- EXCLUSIVE
Ishq Par Zor Nahi actress Shagun Sharma talks about the LGBT community and how they should fly free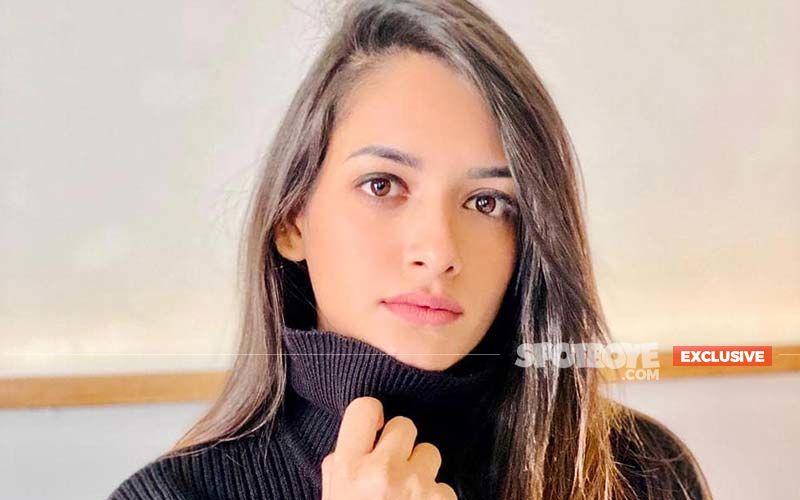 Actor Shagun Sharma is currently seen playing the role of Sonali in the show Ishq Par Zor Nahi opened up about her thoughts on LGBTQ community. As the pride month is being celebrated all over the world, we questioned her about the same and here is what all she had to answer.
On being asked about her opinion on the LGBTQ community, Shagun says, "Homosexuality is nothing to be ashamed of and is very normal. We should not make them feel like they are inferior to us because they are not, if anything they are just superior to us. People who belong to the LGBTQ community are in no way less, if not more than other people in any aspect. Different people have different preferences. It's just like having different outlooks on a certain aspect. Every human being has the right to live their life most authentically and desirably. They should be free to love whoever they want to despite their sexuality. Being a homosexual, should not be an obstacle for them to access their basic rights."
ALSO READ: Ishq Par Zor Nahi's Shagun Sharma On Becoming An Actor: 'I Have Major Stage Fright' -EXCLUSIVE
Adding to the same, she says, "India is still on the verge of becoming a progressive nation. The LGBTQ community has gained more and more tolerance and acceptance in India, especially in metropolitan cities, but still, much work needs to be done. Conversations about homosexuality have started in different social media platforms and web series, which is commendable but people still haven't understand the gravity of the situation. It's a good thing that many people don't consider this taboo, but there's still a long way to go. Most LGBTQ people remain closeted, fearing discrimination from their family members, who sometimes might see homosexuality as shameful. Nonetheless, people from this community are fighting for equal rights and acceptance. We, as a society, need to take it upon ourselves to educate people around us."
ALSO READ: Zomato Delivery Boy Row: Shubhangi Atre, Gulkhi Joshi And Shagun Sharma Applaud As Influencer Hitesha Chandranee Gets Booked- EXCLUSIVE
Lastly, when asked about any series or movies that she enjoyed watching which was inclusive of the LGBTQ community, Shagun says, "I really enjoyed Sex Education. There's a character in the series who is gay and he takes a lot of pride in being gay. The amount of coolness and acceptance he has for the fact he is gay is something people should look up to. The characters have portrayed a great sense of compassion towards the people who belong to the LGBTQ community. If you can't be too empathetic towards them, at least don't hate them for who they are."
Image Source: Instagram/shagun__sharma