Zomato Delivery Boy Row: Shubhangi Atre, Gulkhi Joshi And Shagun Sharma Applaud As Influencer Hitesha Chandranee Gets Booked- EXCLUSIVE
Bengaluru influencer, Hitesha Chandranee has been booked by the police after an FIR was lodged by the delivery partner. Here's what a few TV actors have to say on the development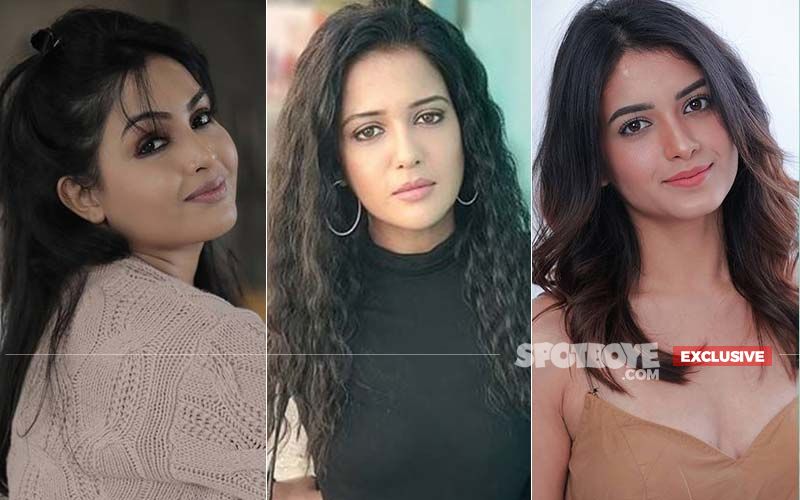 Bengaluru based Beauty influencer, Hitesha Chandranee has been making headlines after she accused a Zomato delivery boy of attacking her. And now, in the latest development she has been booked by Bengaluru Police. The FIR was registered after a complaint from the delivery partner.
Shubhangi Atre: I feel it's a sad situation for us. Nowadays, women play such sympathy cards and harm a man that even in real situations, people see that as frauds/ publicity stunt. And if the man has seriously hurt her, nothing can be worse than this. End of the day, we need to wait for Bangalore police to sort out the matter and bring the truth out. Before that I don't want to give any verdict. Both of them have put out their side of the story, one is the culprit. And I wish once the culprit is revealed he should be punished and an example should be set for future.
Gulki Joshi: I think using the whole incident, was a publicity stunt by the girl who posted the video. She thought that being at an influential position of a customer/influencer, she will try to make herself look like a victim. But 'Karma pays back', the reality has come out. I strongly believe she should be punished so severely that no one ever thinks of trying this again.
Shagun Sharma: First of all - girls who think that using feminism or women empowerment to falsely accuse an innocent person, should all be booked as there are many cases of the same now in the country. As you are an influencer, there would be many people who would believe anything that you post, so you have to be very very careful about your activity there. So just accusing an innocent man to gain a few followers is as wrong as it gets. The way social networks have also helped in the case is also commendable. I am also happy that the man has been proven innocent and I hope he gets his job back. I also pray that he gets mental relief and people greet him with respect. And on the other hand, the girl who has been at fault should be punished. It's not just about one man, but there would be many people who would have suffered this because of being at an inferior position. So all of this needs to change, people need to get out of the thinking that we are superiors and we can take advantage of the others.
For the unversed, Hitesha had made headlines when a viral video of her complaining about a Zomato delivery partner hit her during an argument on late delivery. On March 10, Hitesha uploaded a video on her social media, sharing her ordeal. She mentioned every detail about the incident, while she bled from the nose.
Later, when the delivery partner shared his side of the story, he mentioned that Hitesha took the food and refused to pay. He added that after pleading, she threw a slipper at him. The delivery boy mentioned that the wound on her nose was cut by her own ring and he did not attack her. Zomato also released an official statement that the matter will be investigated by the police, until then, they will handle the legal expenses of the delivery partner and Hitesha's hospital bills too.
Now, the recent twist in the case comes with the FIR registered against Hitesha Chandranee by the Bengaluru Police.
Image source: Instagram/shubhangiaofficial/gulki_joshi/shagun__sharma