It Has Paid Anveshi Jain To Get Sexy On-Screen: After Sunny Leone, Gandii Baat 2 Actress is Internet's New Sensation
Anveshi Jain is making the most of her sexy image she acquired after doing Gandi Baat 2. Her unforgettable sex scene in the web series show has paid dividends, you can put it that way. We hear, she has been finalised for ALTBalaji's upcoming web series Boss- Baap of Special Services.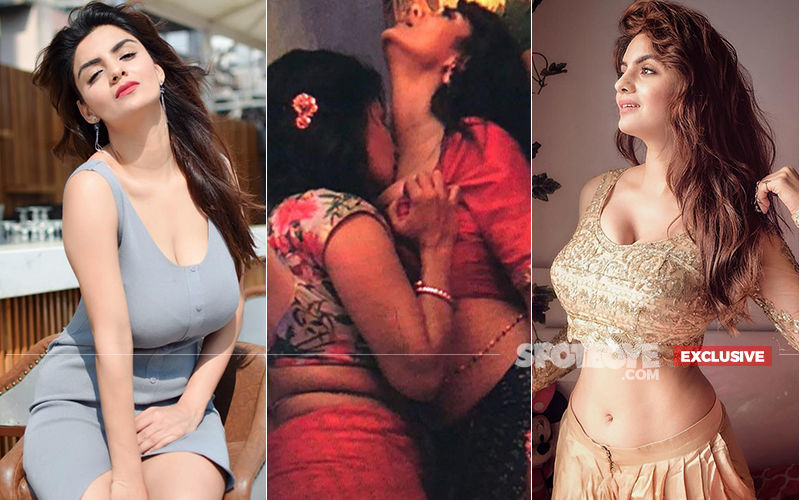 Ever since Sunny Leone entered the Indian entertainment industry, the dazzling diva has made news and headlines for all the right reasons. In no time did the sultry siren win hearts taking her popularity offline to ending up being the most Googled person in India at one point in time. Following in her footsteps towards her rise to the top has been
ALTBalaji's Gandii Baat 2 actress, Anveshi Jain
.
The second season of the erotic series surely seems to have worked wonders for Anveshi, as the ravishing starlet was the most Googled personality in the country a few months back. Something even she wouldn't have imagined in her wildest dreams.
Speaking about her success, Anveshi says, " Well, to be honest, it was like a miracle! Life seems to have literally changed overnight. I have back to back projects including three films, two web series, three music videos and my own album, to name a few lined up till the end of the year and this is a dream that I don't want to wake up from. I am thankful to Ekta Mam and the entire team of Gandii Baat 2 for whatever I could achieve!"
According to an analysis report shared by a data analytics agency, Anveshi, who won a lot of hearts playing the role of Neeta in the erotic-series, hit the 20 million mark on desktops, while she was searched an astounding 10 million times on mobile handsets. With Anveshi's popularity surging with every passing day, her fans just cannot wait to see another glimpse of her. Things surely are going to get better for Anvesh, it seems. as she will now next be seen in ALTBalaji's upcoming web series Boss- Baap of Special Services. Quite a catch!
Image Source:- Instagram/anveshi25