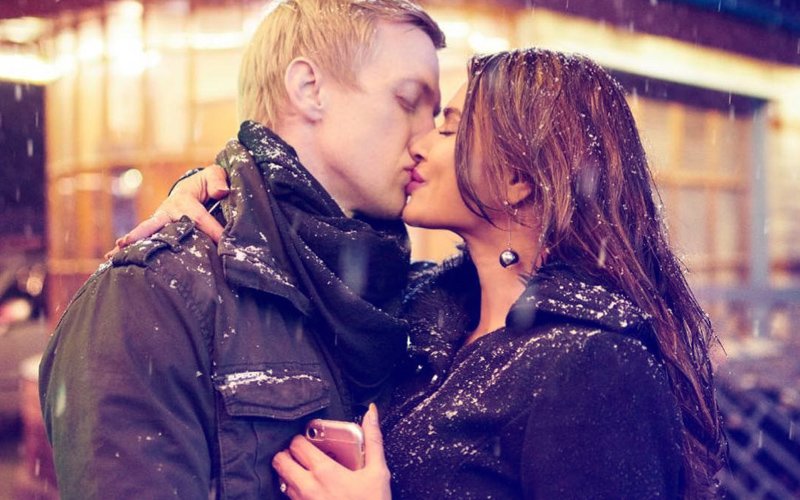 Aashka Goradia and Brent Goble don't miss an opportunity to give their fans couple goals. The two are vacationing for a while now and have been uploading pictures of their adventures together.

Now, Brent took to Instagram to upload a picture of him kissing Aashka under the snow. Interestingly, this happens to be the actress' first snow in the country. He captioned the snap, "It was our final night at @club_mahindra. Just after a boisterous dance performance by the Club Mahindra staff, we rushed outside to witness the delicate snowfall. @aashkagoradia glowed like a child at the sight. It was her first Indian snowfall. She wore a smile that filled my heart. Under the Indian snowfall, #kissmethere @kissmetherediary @cheeseandcrackers2018 #himachalpradesh #india #snow#himalayas #manali #moments #travel @alexpeteralex Thank you for this picture!"

Here's a glimpse of their holiday.

Aashka Goradia And Brent Goble

Aashka Goradia And Brent Goble Pose For A Photo Shoot


Brent Goble's Adventurous Paragliding


Aashka Goradia And Brent Goble Share A Cute Moment



Aashka and Brent tied the knot in a grand ceremony on December 3 in Ahmedabad.


Image Source: instagram/ibrentgoble