Jaya Bhattacharya Death Hoax: Furious Actress Says, 'Thank You For Making Me More Famous But Aaisa Fame Kiss Kaam Ka?'- EXCLUSIVE
Jaya Bhattacharya's death hoax is once again buzzing the digital world. The actress is furious over it and while talking to us exclusively reveals what exactly happened and how the news got circulated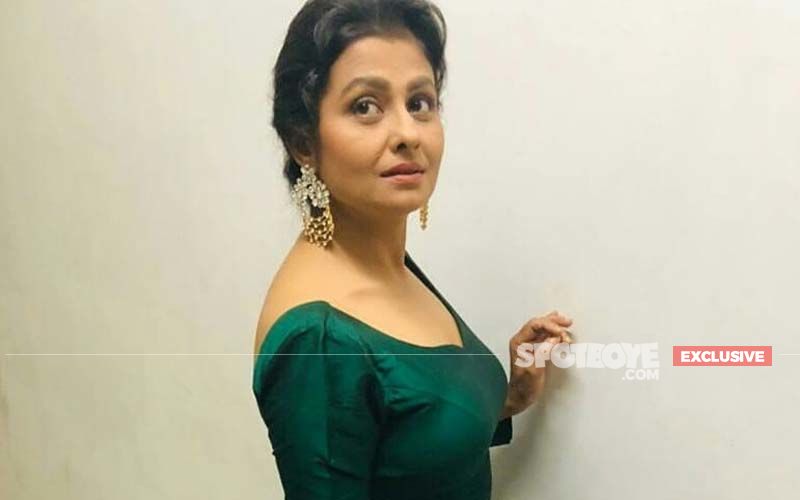 Jaya Bhattacharya, who is a renowned name in Films and Television world, took to Facebook yesterday to inform about the sad demise of a person whom she has earlier worked with. However, it got misinterpreted by a few of her followers, including a few media sections and now that has completely irked the actress.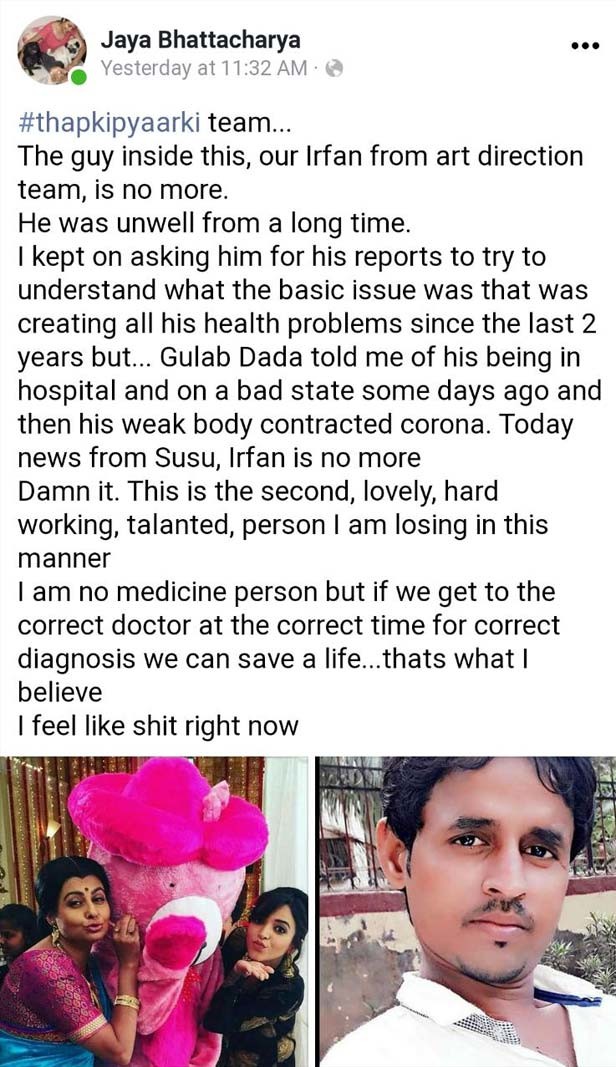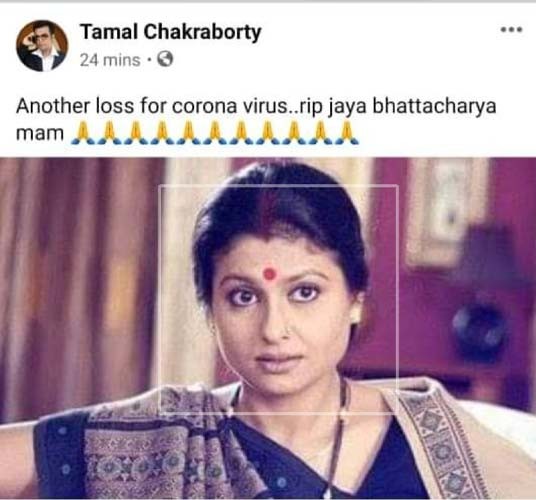 Talking to us exclusively about it in detail, Jaya Bhattacharya said, "Irfan was not an actor but a setting guy on the Thapki Tere Pyaar Ki set. Since then he wasn't keeping well and at that time also I asked him many times what was wrong with you. Why are you looking so weak but he never had a clear answer as I believe that he himself was not aware that what is the actual cause. It's been three and half years since the show went off air. So, a few months back only I got to know that he is still very ill.

I managed to get his number and called him up and told him to share his reports so that I can show a few doctors and take a consultation. He sent his reports but the grab which he sent was not clear. And recently I finally got to know he had a major issue in his liver and meanwhile he got infected COVID-19. After which I had started saving some money for his treatment also with the help of my other co-stars Monika Khanna and Ankit Batla, who are also supporting me in the cause of distributing ration and feeding stray dogs in this pandemic. But unfortunately, before I would have done something for him, he died yesterday."
She also added, "I am feeling extremely bad that I couldn't help him. And this has happened for the second time with me. Few years back too, there was another guy named Raju working on one of the other show's sets I was shooting for. He was down with Tuberculosis and it had badly affected his body. Also, he didn't have enough money for the treatment. But by the time I came to know about his health condition and could help him out, it was too late and he died."
Raju had not shared his condition may be due to social criticism. Both were hard working and good boys. I feel as if I failed them somehow," Jaya added.
Well, it's not for the first time that Jaya's death hoax has circulated. In 2018, when her mother passed away a day before Bollywood actress Sridevi breathed her last, one media report headlined it in a way that the actress is no more. Later, while giving an interview to a media portal, Jaya blasted people for mixing up 2 tragedies just to gain traction.
"Thank you for making me more famous, but aisa fame kiss kaam ka?," Jaya concluded.


Image Source:- instagram/jaya.bhattacharya