Jennifer Winget (Maya) FAILS To Kill Her Mother In Beyhadh, Show Set For A Leap
For those who have heard that Jennifer Winget will kill her mother in Beyhadh, this one is for you. Kushal Tandon is a hero, samajh gaye na?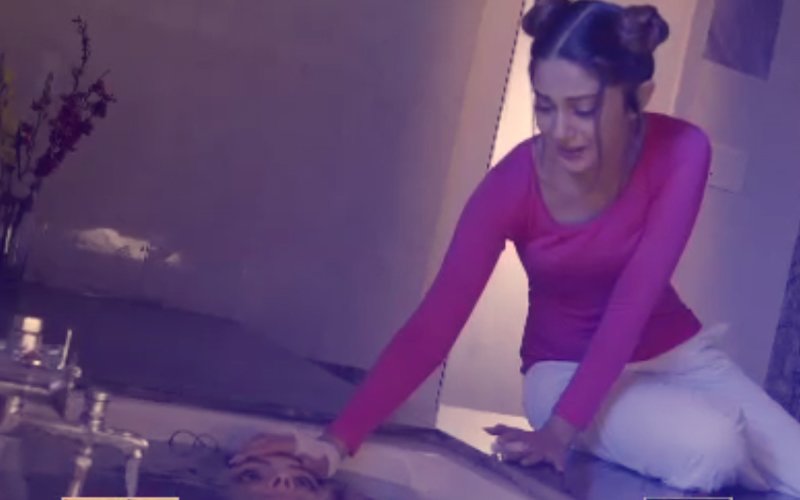 The makers of Beyhadh are keeping the audiences glued to the television screen with Maya's (Jennifer Winget) drama. A few days ago, Samay (Piyush Sahdev) declared that he has killed Prem (Imran Khan) but will not get caught as he didn't leave any evidence behind.

On the other hand Saanjh (Aneri Vajani) is mourning the loss of her dad and Arjun is consolling her. She hugs Arjun (Kushal Tandon) and cries after which Arjun ask's her to perform the final rites. Maya, who is in her car, sees Arjun and Saanjh together and fumes.

Arjun returns home after the last rites of Saanjh's father and is shocked to see the house decorated and Maya in a party dress. She asks Arjun to celebrate for their baby's arrival, but Arjun lashes out at her. He tells maya that it's a very sad moment and she has to realise that.

Maya is maddened by Arjun's reply and hurts herself. Moreover, Samay also sends a picture of Saanjh and Arjun's together to provoke Maya. You will be shocked to see Maya's reaction after this.

Maya goes all out to gain Arjun's sympathy. Since Arjun is supporting Saanjh, Maya wants to divert Arjun's attention towards her. To get his attention, Maya tries to kill her own mother, Jhanvi. She feels that Arjun is giving a lot of attention to Saanjh because her father death, hence a death in her family would also draw his attention. Meanwhile, she comes to know that her mother is helping Saanjh to collect evidence against her.



Maya tries to drown Jhanvi in the bath tub and try to kill her. But don't worry Arjun will burst in on the scene and rescue his mother-in-law.

SpotboyE.com has it that Beyhadh is set to take a 6- month leap. Buzz is, Samay will end his life and Saanjh will succeed to bring Arjun out of the Maya jaal.


Thumbnail Image Source: youtube/setindia