Kamya Panjabi On Entering In Politics, Says ,'I Am Not Here To Make Money Or Achieve Power And Fame'
Kamya Panjabi has joined the Congress party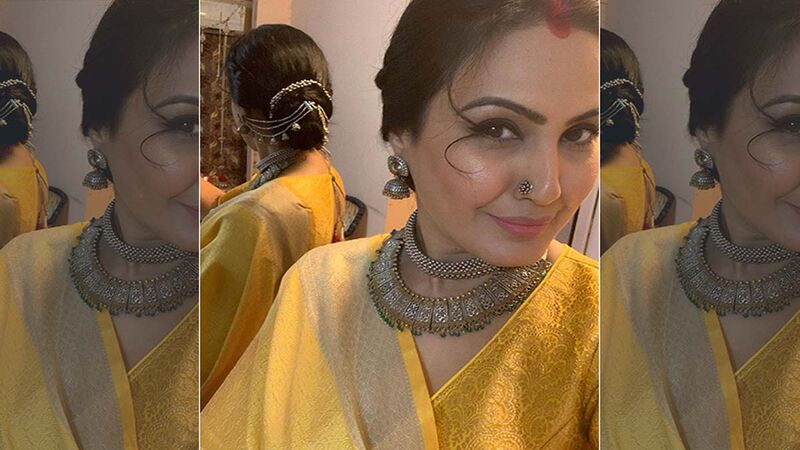 Yesterday came reports of the TV actress Kamya Panjabi planning to set her foot in politics. In conversation with ETimes TV, the Shakti actress has confirmed the news. Kamya was certain to dive into politics as she aimed to serve her country. Bigg Boss 13 contestant Tehseen Poonawalla on learning about her keen interest in politics guided her. The actress aims to work towards women empowerment and help the ones who suffer from domestic violence.
Kamya told the portal, "It had been on my mind for many years. Even when I was at the peak of my TV career, I was certain that I wanted to join politics in the future. When my show Shakti — Astitva Ke Ehsaas Ki ended in September, I started working on what I had envisioned for myself. Tehseen Poonawalla, whom I met on Bigg Boss 13 (she made an appearance on the show as a celebrity guest), learnt about my political aspirations. He realised that I had the potential and guided me through it."
She added, "I want to serve my country and work on causes I strongly feel for. Besides other things, I want to focus on women empowerment and help those who suffer domestic violence in our country. I, too, have suffered silently in the past for many years. The desire to join politics stems from a strong cause. I am not hungry for power, I just want to work."
Though actress is taking baby steps into a new arena, she won't be bidding goodbye to acting, as she shares it's her first love. "Acting is my first love and I will continue to do it. I will balance the two and divide my time. I have seen lead actors of my shows go on leave for eight days at a stretch, but the work doesn't suffer. When I join a show, I will inform my producers of my responsibilities and I am sure that they will be happy to adjust. Having said that, if it's required of me, I will enter politics full time. For me, it's not just about being a face, I will walk the talk. My actions will speak louder than words," said the actress.
Kamya Panjabi has joined the Congress party.
Image Source: Instagram/panjabikamya