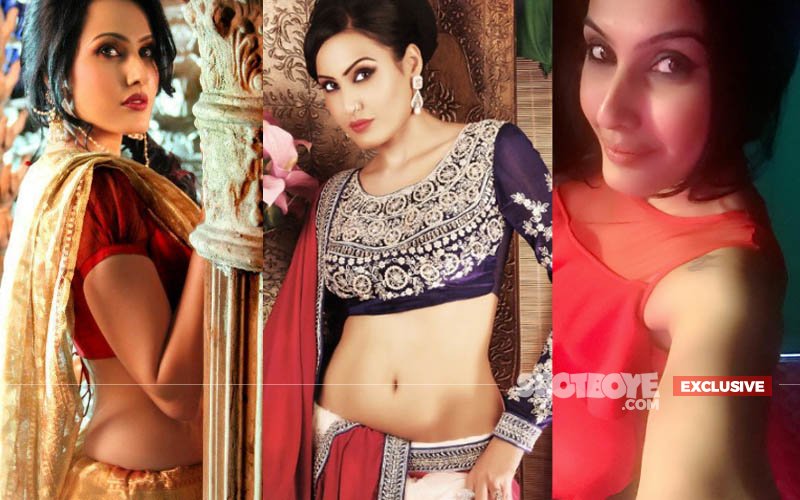 Your browser does not support the video tag.
Here is the Stay Order on the Pratyusha Benerjee short film Hum Kuchh Kah Na Sakey, sent to us by Rahul Raj Singh's advocate Shreyansh Mithare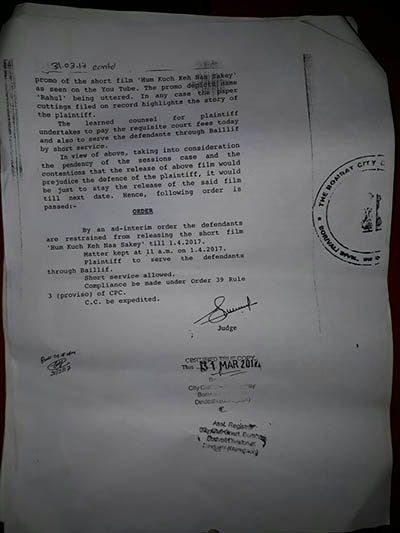 Mithare maintains that the Stay Order was served. "I don't know why Kamya Punjabi is in denial. Her maid had signed on its receipt. She can be jailed for 6 months for contempt of Court. She is not understanding the gravity of the Court order. I hope she takes advice from some lawyer."
Added Mithare, "If you see the Stay Order carefully, there is a Bailiff report. A Bailiff report can only be filed after serving the order in question."
When contacted, Kamya maintained that the Stay Order has not been served to her yet. Said Kamya, "I would like to see my maid's signature as the acknowledgment which Mithare is talking about."
Added Kamya, "If and when I get the Stay Order in hand, I shall see what I need to do. I have still got only the unsigned Sneha Singh's letter (Singh is Mithare's colleague) which I have shared with SpotboyE.com."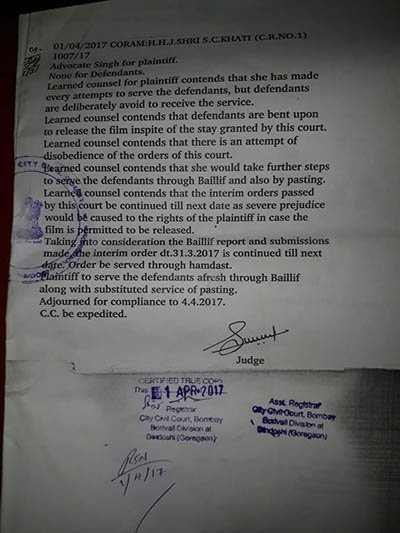 On the other hand, we are really intrigued by TV actress Sahila Chadda's connection with Rahul Raj Singh, and yesterday the lady went all out to shield him.
Visibly disturbed that the male lead's portrayal in the Pratyusha Banerjee short film Hum Kuchh Kah Na Sakey will show Rahul in bad light, Sahila landed up at Country Club in Andheri early morning to dissuade them from screening the film.
Was Country Club shown the Stay Order? Or was Country Club shown only Rahul's advocate Sneha Singh's letter (which we brought to you a few hours ago and we reproduce again below)- and the club's official developed cold feet?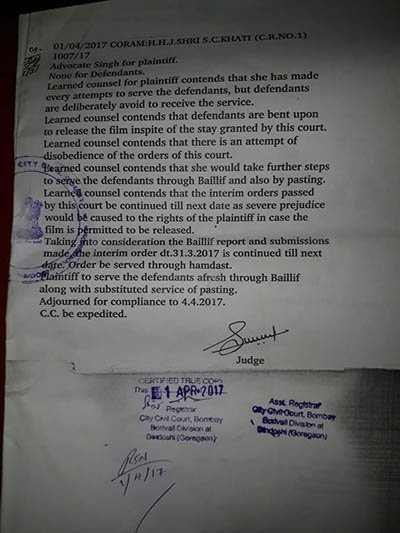 We don't know if they were told that Sneha Singh's letter to Kamya and Neerusha NIkhat (the film's producer) is a Stay Order, but the club promised Sahila to abide by her request.
It may be recalled that Sahila had also called up Neerushaa a few days ago telling her that Kamya was out to paint Rahul black in her film. Neerushaa was only amused, which was visible in the EXCLUSIVE interview she gave us after that.
Country Club official Shraddha confirmed that Sahila Chadda landed up on their premises and gave them a certain document. "If that was the Stay Order or Sneha Singh's letter, I cannot emphatically say. I will have to check with my legal department but I doubt that they would like to share the developments."
We requested Shraddha to get back and tell us what the club's legal department says in response to our query. Shraddha promised to connect again, but after that, refused to pick up our calls.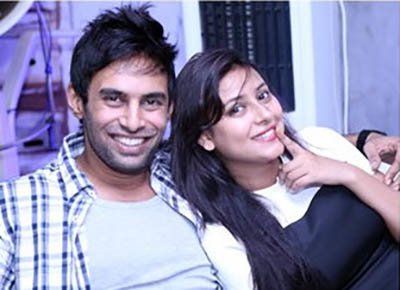 Image Source: ittefaq
We then texted Sahila this morning to speak on this matter. After a few hours, Rahul's lawyer Mithare called us and sent us the Stay Order.
Meanwhile, Pratyusha's mother Soma Banerjee told SpotboyE.com last night, "I know someone came to Country Club to ensure that the film does not get screened there."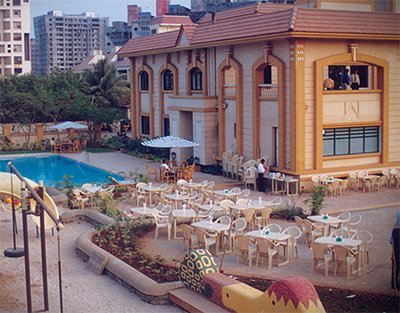 Raising her voice, she added, "Like my husband (Shankar Banerjee), I too believe that Rahul Raj Singh ne maara hai meri Pratyusha ko. Pratyusha was not someone who would end her life.
Who does not raise an alarm if he sees someone hanging by the fan in his house? But did Rahul call the neighbours or anybody else? No, he did not.
Moreover, he mysteriously disappeared for 2 hours from the hospital.
Trust me, there are too many questions in this case and everything looks so fishy."
So when is the next date, we asked? "June 8. I hope justice prevails soon. Frankly, we will never give up our fight to punish the person who was responsible for Pratyusha's untimely death. Bas abhi toh isike liye jeena hai," Mrs Banerjee concluded.
It's trippy. First, let's see what happens in Court On April 4.

Thumbnail Image Source: myclosetnadinesh, fansshare & instagram/kamyapunjabi