An Exasperated Kapil Sharma CANCELS Shoot In 10 Minutes, Sends Kiku Sharda & Raju Srivastav Back
It happened last night. Kapil is finally experiencing the aftermath of the exit of Sunil Grover, Chandan Prabhakar and Ali Asgar from The Kapil Sharma Show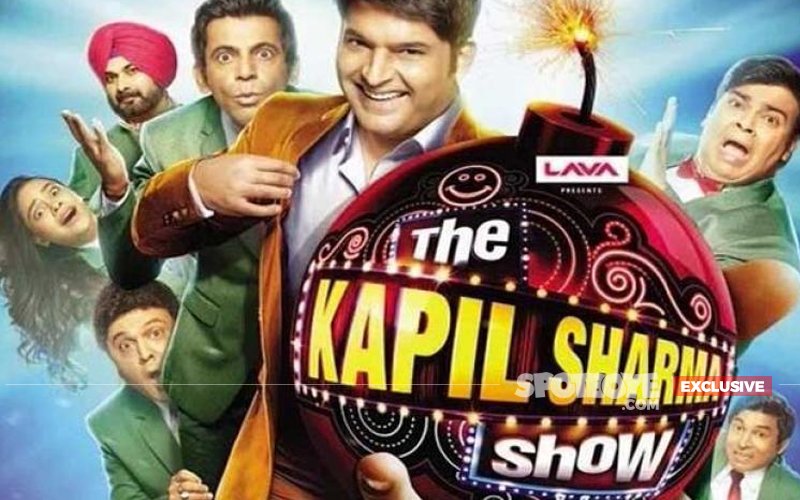 Kapil Sharma has been trying hard to revive The Kapil Sharma Show after the much-loved cast of Sunil Grover, Chandan Prabhakar, Ali Asgar and Sugandha Mishra boycotted the show

Kapil brought in stand-up comedians like Raju Srivastav, Sunil Pal and Ahsaan Qureshi but that did not seem to work.

And yesterday night, he summoned Kiku Sharda and Sumona Chakravarti to shoot a few gags. Srivastav was round the corner too.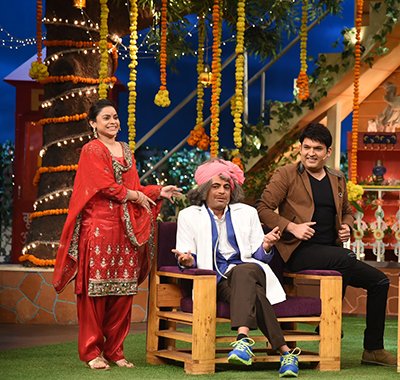 Image Source: youtube/setindia

The trio turned up dutifully, with Kiku, who plays Palak on the show, even rescheduling an appearance on the Indian Idol show to make it.

The stage was set but the laughter was missing. Instead, gloom seemed to have descended over the place.

The camaraderie was missing, so was the fun.

A source says, "Bas kuch theek hi nahi lag raha tha. Sab kuch itna alag ho gaya hai yahan pe."

And it was clear to Kapil Sharma when he walked on stage to film the gags. The laughter seemed forced and the comic timing was off.

So, within ten minutes, an exasperated Kapil decided to call off the shoot.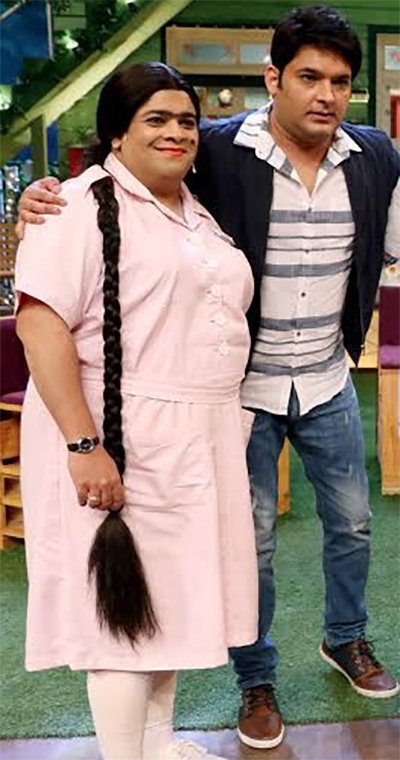 Image Source: youtube/setindia

When we contacted Kiku, he was in no mood to talk and said: "What rubbish! Why are you asking me about this?"

We then pointblank asked him if they completed the full episode, to which he said, "Leave me alone. I don't like to talk about my work." Shocking Kiku. You won't talk about your work? Maybe you are the only exception. Actors tell us that they don't talk about their personal life.

However, a call to the show's director Sahib said a lot more than the call to Kiku, who let us remind you is too much of a Kapil loyalist; his crew also calls him Kapil's sycophant. Sahib did not deny at all that Kapil called for 'Pack Up' last night after barely 10-15 minutes. "Why don't you call up the production house K9 or Kapil himself to talk on this?" he quipped.

When will laughter return to The Kapil Sharma Show? Tonight, Kapil is slated to shoot with Parineeti Chopra and Ayushmann Khuranna. We hope the bubbly Pari (as she is fondly called) manages to cheer up Kapil.

Thumbnail Image Source: indiaopines