Kapil Sharma Gives A Befitting Reply To Troll Who Said 'He Was Buttering Punjab CM Bhagwant Mann To Get A Seat In Rajya Sabha'
Kapil Sharma gives it back in a classy way to troll who said he was buttering Punjab CM Bhagwant Mann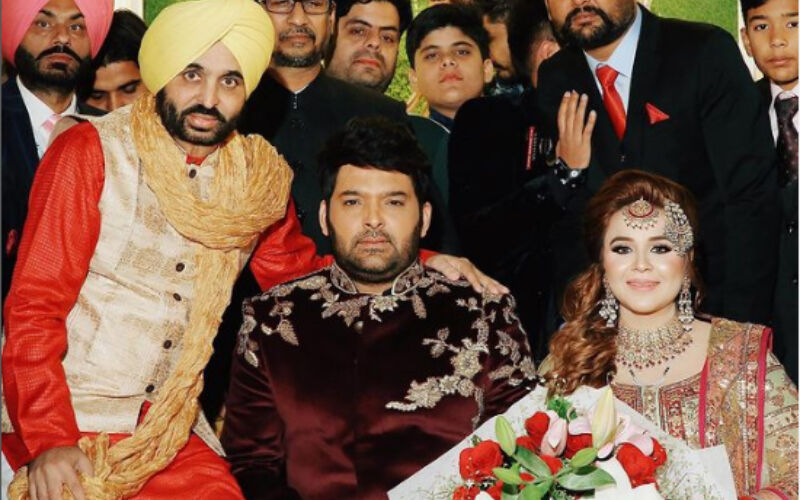 Kapil Sharma is one of the most loved and popular standup comedians that we have in the industry. Besides his witty and great sense of humour, the comedy king is also known for his striking presence on social media. Be it interacting with his fans, sharing his candid photos to giving back at trolls when needed, Kapil never misses a chance to win our hearts. And, recently, he gave a classy reply to a troll who said he was 'buttering Punjab CM Bhagwant Mann just to get a seat in Rajya Sabha.'
Taking to his Twitter handle, the comedy king re-tweeted Bhagwant Mann's post on the occasion of Shaheedi Diwas and wrote, "So proud of you paji" alongside heart and hug emojis. In no time, several people started trolling him and one of the users said Kapil was just buttering Bhagwant Mann as he is in power now. The troll commented, "Are you also buttering him up for a Rajya Sabha seat like Harbhajan." Well, Kapil was quick to take note of it and gave him a befitting reply. The ace comedian replied, "Not at all Mittal sir, my small dream is that the country should progress. If you want, I can ask for a job for you." ALSO READ:
The Kashmir Files: Kapil Sharma Thanks Anupam Kher For Clarifying 'False Allegations' Against Him; Actor Reveals He Invited Him To Promote Film On TKSS
बिलकुल नहीं मित्तल साहब, बस इतना सा ख़्वाब है कि देश तरक़्क़ी करे 🙏 बाक़ी आप कहो तो आपकी नौकरी की लिए कहीं बात करूँ ? https://t.co/GLnW38eG2b

— Kapil Sharma (@KapilSharmaK9) March 23, 2022
Needless to say, don't mess with the comedy king as he will certainly give it back to you.
Meanwhile, Kapil Sharma recently made headlines after filmmaker Vivek Agnihotri publicly claimed that he and the cast of his film 'The Kashmir Files' were not invited to 'The Kapil Sharma Show' to promote the film because it does not have a big star. However, later, Anupam Kher clarified on social media that Kapil had invited him two months ago but he had refused to go because he believes that the film is a serious one to be discussed on a comedy show.
In terms of work, in January this year, Kapil Sharma had made his OTT debut with his show 'Kapil Sharma: I'm Not Done Yet' on Netflix.
Image Source: Kapil Sharma Instagram