Karan Kundrra LASHES OUT At Kishwer Merchant; DEFENDS Girlfriend Anusha Dandekar
Anusha Dandekar made fun of Kishwer Merchant's friends, and Kishwer blasted her on social media. Anusha's boyfriend, Karan Kundrra has been quick to jump to her defence...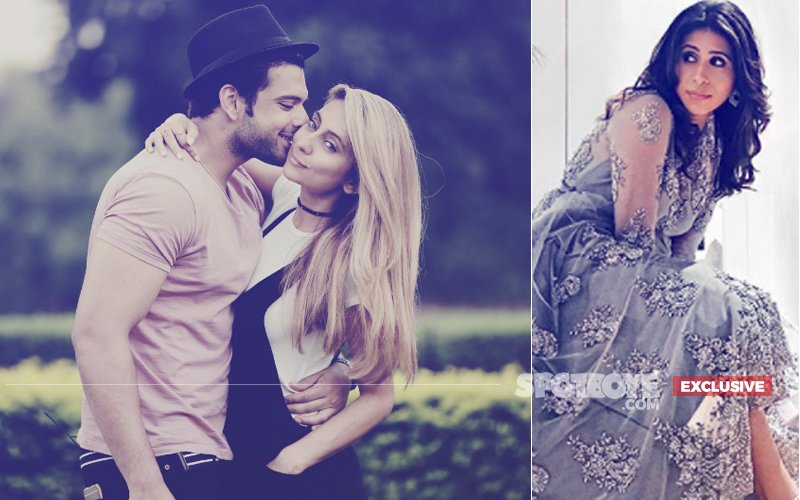 Karan Kundrra and his girlfriend Anusha Dandekar have time and again been trolled on social media. Sometime it's for their public display of affection,the other times it's for lashing out at other TV stars.
During an exclusive interview for his upcoming film, 1921, Karan was all defensive about his girlfriend, when asked about the whole controversy.
Karan said, "To be honest, if a guy says something to any of the girls in my life, be it Anusha or anyone else, the better thing to do is to avoid. Because dogs will keep barking. This is somebody who has no life. He/she is taking out his/her frustration. But there is also a flip side to that. I have millions of kids who follow me, and I realised that a long time back. So it becomes a responsibility. So if I don't stand up and give it up to a guy or a girl who is trolling somebody for the clothes that they are wearing, or the kind of accent they have – for the little guy or girl who is following me, I need to set an example. I have a responsibility (towards the people who follow me). So
if I don't stand up for my girlfriend today
, someone will get up someday and say 'Dekh Karan ne bhi toh nahi kiya tha, so why should I do it'. But if I stand up for my girlfriend, these kids who follow me get to know what should be done," said Karan.
Karan's 1921 co-star Zareen Khan stepped in between to add, "These trollers are secretly in love with you and that's why they keep coming for you and leave comments on your page."
When I probed Karan further, he said, "I think there are levels of maturity that one needs to understand. For example, if I have a problem with Zareen, I
will pick up the phone and talk
to Zareen as a mature person. I won't go on social media. So it's more like you want to get attention from social media (that you rant online). If you want to sort a problem you will sort it by directly talking."
Is Karan hinting at Kishwer here? Our guess is as good as yours.
Both Zareen and Karan were a complete laugh riot when it came to talking about their upcoming film. Check out the whole interview right here:
Coming back to Karan's reply, let's wait and watch whether Kishwer has something to say to Mr Kundrra.
Image Source: instagram/kkundrra/kishwermrai