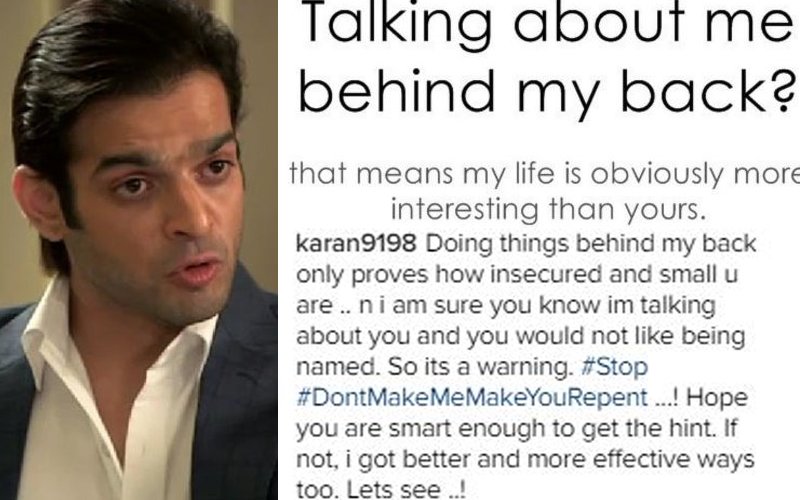 Karan Patel, the star of the TV show Yeh Hai Mohabbatein has sent a dhamki to someone on Instagram. And we are not amused by these antics of the actor.
Your warning status sounds like a threat and less of a matured stance, which you should possess Karan, being one of the most popular actors on Indian television.
We definitely want to know who is Karan Patel threatening. He/she might be a big name in the television industry but is this how a star should behave on social media?
If it is a matter with your co-star (is it Divyanka Tripathi?) shouldn't you just go up to him/her and sort it out like two grown-ups rather than posting a senseless threat?
Two actors too joined in the conversation. Karanvir Bohra and Anita Hassanandani. Check out what they had to say:


Well, this incident comes as no surprise because Karan Patel is known as the Tantrum King and once again he has proven how fitting the title is for him.
From bashing up a journalist by mistake to stopping the Yeh Hai Mohabbatein shoot (
Tantrum King Karan Patel Stops Ye Hai Mohabbatein Shoot, Sep 6, 2016
), the actor always seems to grab headlines because of his temper.
Often called The 'Most Difficult Star of Indian Television' and 'The Bad Boy Of Indian Television', Karan shocked everyone around him recently when he caught hold of an office boy from a leading channel and started beating him black and blue (
SCANDAL: TV Star Karan Patel Beats Up A Channel's Office Boy!, Dec 16, 2016
).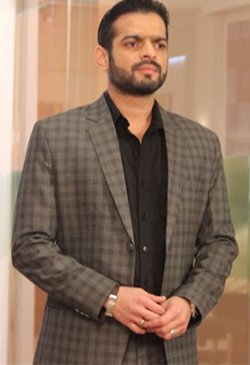 Image Source: twitter/karanpatelfc
The other time he lost his cool was when he saw a lot of media personnel gathered outside his Yeh Hai Mohabbatein co-star Divyanka Tripathi's wedding reception. When they requested him to pose for a picture, an angry Karan held his wife Ankita Bhargava by the hand and rushed inside. As he walked off, he could be heard saying, "What kind of behaviour is this?" (
Furious Karan Patel spoils the mood at DiVek's reception, Jul 15, 2016
).
Exactly, Karan. What kind of behaviour was that? And what kind of behaviour is this?
Karan, no one has anything against you. If one person talks behind your back, it doesn't mean the entire world is plotting against you. It's trippy. Think positive and have a clear mind for once!
Thumbnail Image Source: hinditvadda & instagram/karan9198