Karan Wahi Blasts Pehredaar Piya Ki Producers For Selling Stupidity In The Name Of Content
Sony's new show Pehredaar Piya Ki has been making headlines for its 'absurd' storyline ever since the trailer released. Now, 2 days since the show went on air, TV heartthrob Karan Wahi took to social media to blast the makers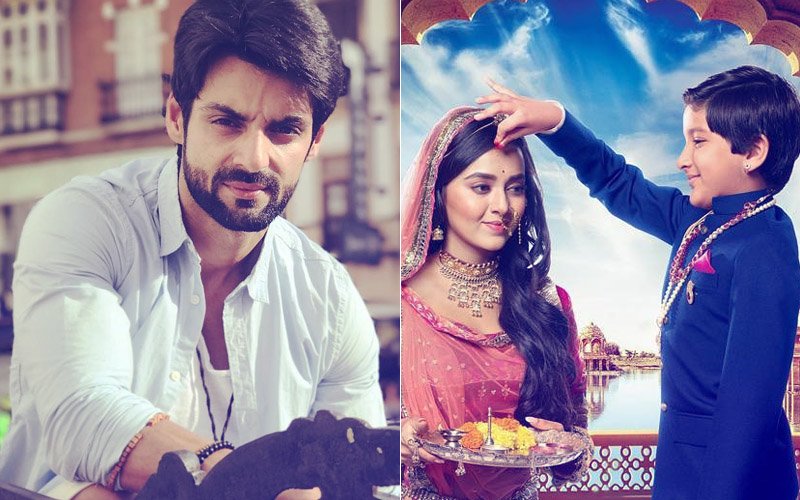 Pehredaar Piya Ki began airing on television this week, and looks like even before it can establish itself amongst the audience, it is making the TV folk cringe.
A few hours ago, Karan Wahi took to Facebook to blast the makers of the show.
He wrote, "Dear producer and channel .. i understand we cant make shows like how i met ur mother and friends, and honestly i dont expect us to also ,but for the love of god and for the reason we all got in this industry plz dont sell me stupidity in the name of content whch gives trp because honestly noone is watching this . Leave aside other people i think the fraternity only dsnt . I wish and pray well fr everyone whose a part of this show also but it wud be great if we started enjoying our work and not just working because we dont have an option... Not to sound arrogant but we can be better than this (sic)."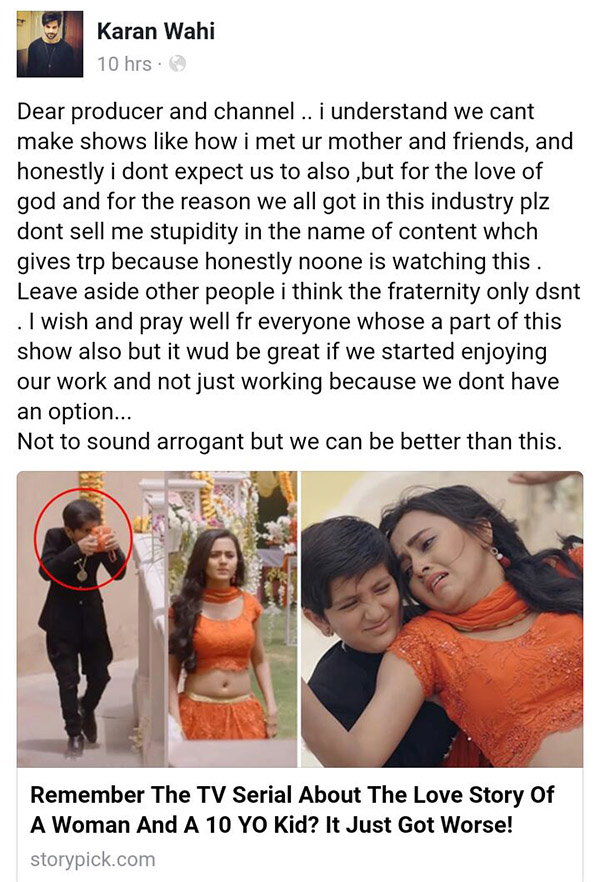 Karan Wahi Blasts Pehredaar Piya Ki Producers For Selling Stupidity
The show has been receiving backlash from netizens ever since the trailer released. People have been slamming the show for its subject which showcases a 10-year-old boy getting married to an 18-year-old girl.
my opinion is MINE ... i dont judge the book by its cover but then dont sell me a misleading cover...
Its an opinion
U r free not to agree

— Karan Wahi (@karan009wahi) 19 July 2017
The show has also been accused of promoting social evils and justifying the act of ogling and stalking women.

At the launch of the show, co-producer Sumeet Mittal opened up about the criticism and said, "I completely enjoyed and cherished the backlash. This has never happened with us and it was a first time experience. The audience is yet to know the real concept and storyline and they are bound to judge you."

Well, let's wait and watch to see what the future holds for the show.
Thumbnail Image Source: instagram/imkaranwahi & instagram/pehredaar_piya