If you have been an ardent fan of Shweta Tiwari & Cezzane Khan's Kasautii Zindagii Kay in the 2000s then last night was the night for you as the reboot version premiered on STAR Plus. The first episode was well-received by fans. Netizens flooded TV Czarina Ekta Kapoor's timeline with a lot of positive response.

What we thought of it? Well, it's surely a refreshing reboot and the lead characters- Prerna (Erica Fernandes) and Anurag (Parth Samthaan) have struck the right chords with the audience in its first episode. Their chemistry is fresh and at many places reignites the old sparkle, which one cherished between Shweta and Cezzane in the original.

The sets and the frames are larger than life and a lot of attention has been given to the costumes. Just like how the original saw Shweta starting the trend of 'Prerna style' salwar suits, Erica too is seen donning some bright colours and style in suits with tassels. Parth, has been given a simple and sombre look just like old Anurag.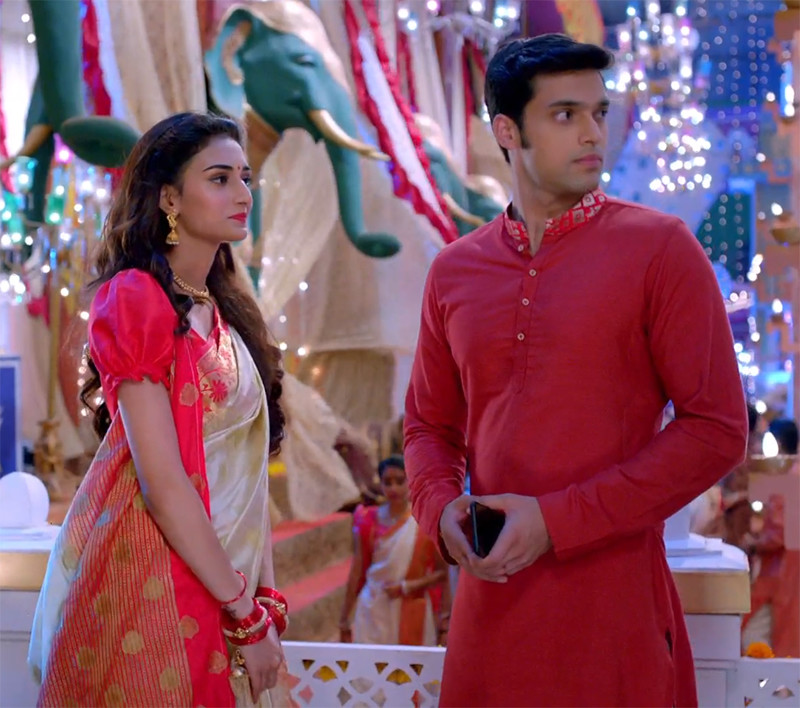 The show's beginning was exactly the way the original had started, highlighting the different natures of the protagonists. In fact, most of the scenes will take you back to the 2000 Kasautii. Although the new age Prerena and Anurag definitely connect with this generation, yet we would want to see a certain variation in the forth episodes. A bit of change is often good.

Shah Rukh Khan, who has been playing the narrator of the show since its promos went on-air, came back to conclude the show. Over all, the first episode has succeeded in creating a strong base for viewers to return to it. It has most definitely given the feel of a justified reboot. However, we should wait and see few more episodes to know how the story pans out and if Ekta's decision to revisit the show was a good one.


Image Source: Hotstar