Kashmera Shah Gets BRUTALLY Trolled For Commenting On Archana Gautam And Her 'Ultrasonic Voice'; Netizens Say, 'She's Effortlessly Ten Times A Better Contestant Than You'
Kashmera Shah's tweet about Bigg Boss 16 contestant Archana Gautam's voice has been receiving flak from netizens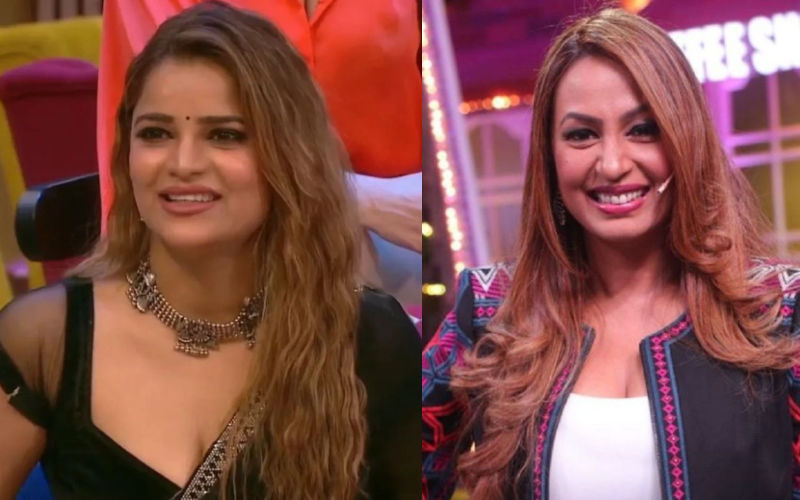 Kashmera Shah has been a part of Bigg Boss from its first season. She is often seen sharing her take on the reality show through her social media posts, which has led to her facing the wrath of the audience many times. This time is no different.
On Monday, Shah took to Twitter and commented on Archana Gautam's voice. Sharing her opinion, Kashmera wrote, "Watching today's episode and I swear that even though I love #archana I feel that only animals can hear her ultrasonic voice"
Many netizens pointed out that the Bigg Boss 16 contestant can't change her voice and thus her tweet is equivalent to body shaming.
One user said, "Maybe be mindful about what you tweet next time because she can't change her voice. It's almost like commenting on someone's appearance. Moreover, she's effortlessly ten times a better contestant than you," other wrote, "Ye body shaming pe itne lecture dene wale log ab kya kar rahe voice shaming ...ye natural hai nhi badla ja sakta ...itna dimag is nhi h kya kuch v anpadh jahil gawar."
Pointing out her connection with Bigg Boss one tweet said, "Ye kewal bigboss ke paise per palti hai ye bata rhi hai ki archana kesi hai teri to awaz hi mardana hai pta nhi hamre krishna bhai kese jhelte hoge."
Fans came out to support Archana with comments like "It's god gifted voice.. we love her..jese god ne aapko ghatiya personality di he.. she is entertaining not like you irritating..", "Shame on. You no wonder you never got good job in the industry, hence it's proved why u are not blessed,it's god who gave her that voice never ever say things about what god have made,I feel pitty on you i guess u do things so people can come an troll you just to grab attention," "Don't tell she is your favorite. It's like you want to criticize her but at the same time you want her fans not to troll you so you just added even though she is my favorite etc etc."
For the unversed, on the very first day of Bigg Boss 16 Archana's voice was criticized by the viewers, but they have come to love her comic timings, dialogues and her outspoken personality.


Image Source: Instagram