Kaun Banega Crorepati 12: Amitabh Bachchan And Renuka Shahane Are Floored With Padma Shri Recipient Phoolbasan Yadav's Work For The Society
Watch Amitabh Bachchan and Renuka Shahane being totally spellbound with Padma Shri recipient Phoolbasan Yadav's humanitarian work in the upcoming Karamveer episode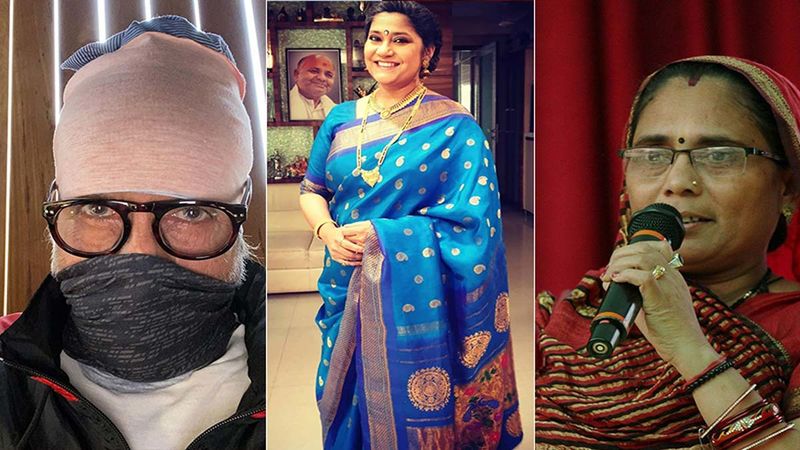 Kaun Banega Crorepati 12's upcoming Karamveer episode will see Amitabh Bachchan being floored by the humanitarian work done by Padma Shri recipient Phoolbasan Yadav. Phoolbasan was accompanied by actress Renuka Shahane who too joined Big B in praising her for her efforts towards the development of women in Chhattisgarh. Encouraging them by developing them socially and economically, she thanked them for making her part of KBC. While she was on the hot seat, she was also quizzed by Big B about her efforts towards these women.
As reported in the Times of India, she was quoted saying, "Firstly, I would really want to thank everyone. It feels like a dream to be here on this platform. They say that if you have the dedication and will power, you can achieve everything. I would like to thank my Guru dev because of whom I am here today. I would also like to thank my team of 2 lakh women from Maa Bamleshwari and every household from Chhattisgarh."
She further added, "Gaon ki matti phenkne wali aur gobar uthane wali mahila, Bol na to nahi aata lekin karm karna aata hai, zindagi jeena kaise hai. Mahilaon ko kaise zindagi jeeni chchiye wo aata hai. Pehle gaiyya, bakri charate the… ab mahilaon ko charate hain, zindagi jeene ke liye."
She said, "If you stay alone, these things will never cross your mind. For example, if you hit a cat or a dog with a stone, they will run away. But try pelting a beehive with a stone. The bees will attack you. This is the might of a sangathan!" She further explained when a person is alone he is scared, but when he/she is joined by a team, the person becomes inevitable.

Image Source: Instagram/amitabhbachchan/renukash710/facebook