Khatron Ke Khiladi 11 Host Rohit Shetty: 'I Was Scared To Host The First Season Thinking If The Audience Would Accept Me As Host Or Not'
Khatron Ke Khiladi 11 host and famous director Rohit Shetty talks to us about the show and how nervous he was about hosting it for the first time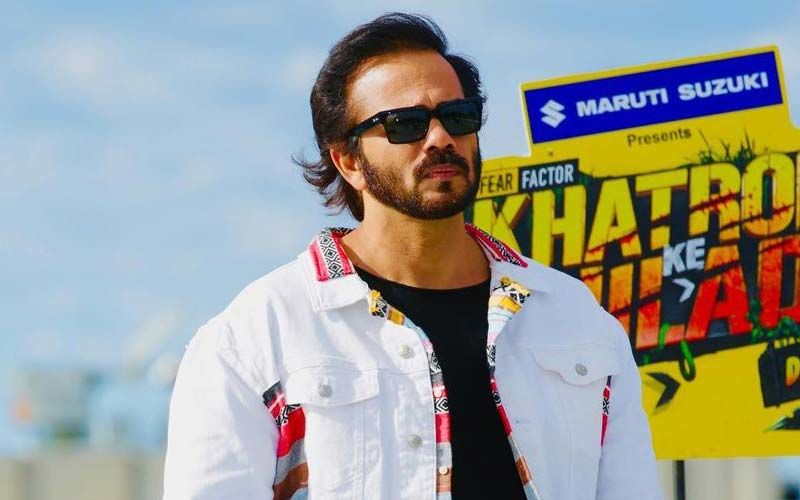 Bollywood famous producer director Rohit Shetty is also known for his hosting skill. Rohit who has been hosting one of the biggest reality shows on television Khatron Ke Khiladi will be seen hosting its new season Khatron Ke Khiladi 11 from tonight.
Talking about the feelings he had while hosting Season 5, Rohit said, "When the first season happened, two seasons Akshay Kumar had done and then Priyanka Chopra hosted the next. Then there was a gap. So, obviously they are superstars and I am just a director. So, while I was doing my first season I used to feel host to main kar lunga and stunts bhi. But will the audience accept me? That was like a nightmare for me. When the very first episode was telecasted, I was waiting for the TRP. Now, I am confident because people know that I host this show and they have accepted me in this format. As a host of the show. But the first season I was really scared." Also read:
Khatron Ke Khiladi 11: Rohit Shetty Turns 'Bigg Boss' And Plays A Hilarious Prank On The Crew Members With The Help Of Shweta Tiwari And Arjun Bijlani -WATCH
The famous director also went on confessing that he feels nervous for both the Friday release of his film and the first on-air episode of his stunt-based reality show to know the audience's reactions.
The reality show is launching its season 11 tonight and so far Rohit has hosted 6 seasons successfully. Ask him the reason behind and he says, "I think the formatting that we changed. Earlier it used to be 12-13 people doing the same stunts. So when I got offered I watched all the seasons and realized after a point how much the same thing people would see. So we changed the format and then when I came on board I brought humor. At the end of its entertainment and you need to hold the viewers for one and a half hours of television time. And kids watch this show. Now, after doing two-three seasons, we came to know how much kids like to watch this show. And parents are happy they are sitting with them and watching the show."
Image source: Instagram/itsrohitshetty