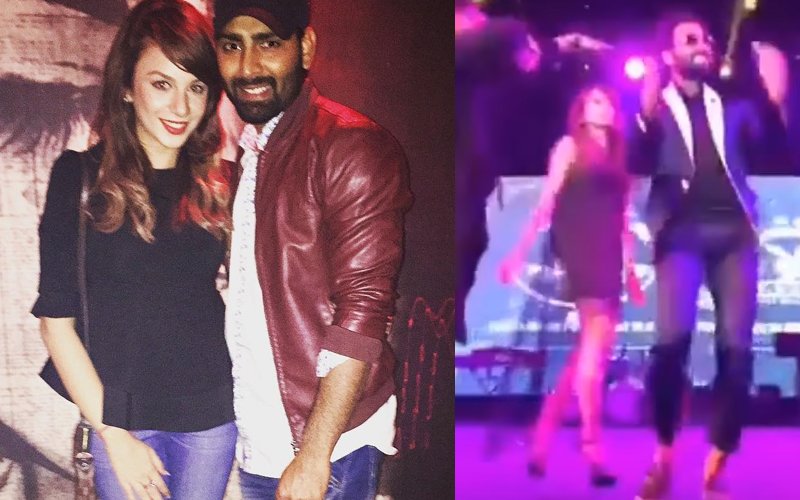 Curiosity surrounding Manveer Gurjar and Nitibha Kaul's relationship status is growing by the day and the two are well aware of that. Otherwise, what would explain their numerous party videos on social media?
After the two let their hair down at a pub recently, they were spotted partying yet again – this at an event in the capital. The couple was seen dancing to a Punjabi song on stage. Notice how Manveer unleashed his desi side.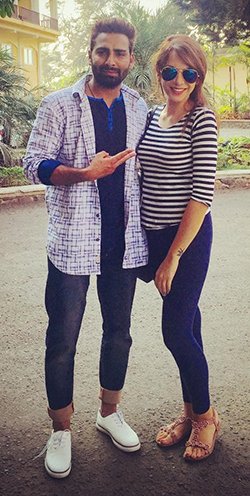 Image Source: instagram/manveer_gurjar

Neither Manveer Gurjar nor Nitibha Kaul were willing to talk on record on what's going on between them, but there are whispers in the industry that the two might officially come out in the open together at some point. For now, they are in denial mode.
Every time we tried getting in touch with Manveer, a certain Arif picked up the phone. After a few calls, when we asked him how's Manveer's wife now, he was in no mood to answer. Guess his main job was to scan Manveer's calls.
A few days back, when we spoke to Nitibha about the controversies around Manveer's marriage, she told us that she will speak to Manveer first and then get back to us. And then, she told us that she would like to remain mum for some more time. While, on one hand, she kept denying her scene with Manveer off record, she was not ready to go on record about the denial either.
But surely the two don't mind partying together in public and then posting the videos on social media to fuel more speculations!
Image Source: instagram/nitibhakaul
Thumbnail Image Source: instagram/manveer_gurjar & instagram/nitibhakaul