Kishwer Merchant Trolled For Marrying A Younger Man! Fiance Suyyash Hits Back!
It's just 3 days to go before the popular TV couple Kishwer Merchant & Suyyash Rai ties the knot, but haters posted some really mean comments and the groom-to-be fought back like a hero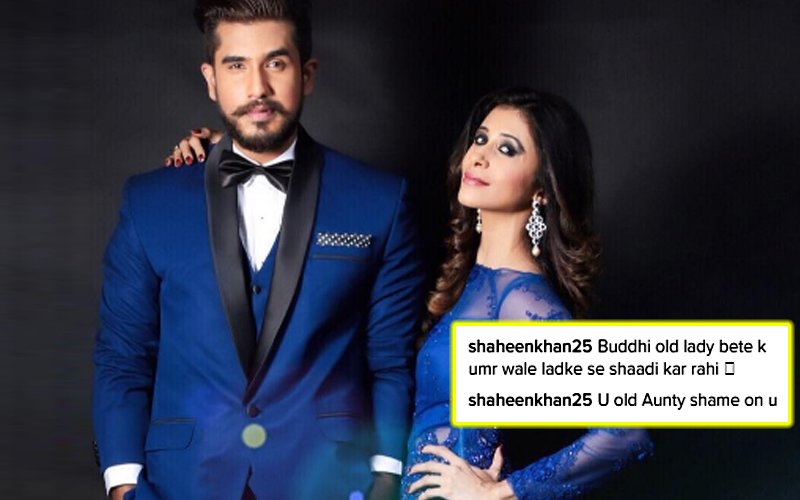 Suyyash Rai and Kishwer Merchant are all set to tie the knot on
December 16
, and the couple have been giving us #CoupleGoals with some gorgeous pics on social media. While it is a moment for the couple to rejoice, something has been keeping them disturbed.
A few haters have taken to social media to troll Kishwer for being 8 years older to Suyyash.
Check out these comments which were made on this sexy picture of the couple:


Well, Suyyash is definitely not the one to keep quiet.

He has given a fitting reply to all the haters. Suyyash writes: ‪I was just reading few comments on insta..how easy it is now days for the kids on 15-16 years to write ANYTHING about ANYONE...on these social networking websites and specially when some1 is getting married...HOW CAN YOU ??? I feel bad for their parents and families...this is how they've been brought up.‪ If you can't write good don't...but at least don't write bad... HAVE A HEART FOR GOD SAKE...even enemies would give blessings in such occasions, you all are still strangers. But i guess thats how they think they will look cool. God bless all. And all my SUKISHIANS. i love the enthusiasm and energy in yu guys about #SukishKiShaadi ...that is what keeps us going.



The couple, who have been in a relationship for nearly 6 years, participated in the reality show Bigg Boss Season 9 last year.

More power to Kishwer and Suyyash!

Kishwer, who started off as a model, is well known for her acting in shows like Ek Hasina Thi and Itna Na Karo Mujhe Pyaar.

Suyyash debuted on the supernatural show Pyaar Ki Ye Ek Kahaani as Neil Khurana. He has done popular daily serials like Kya Hua Tera Vaada and Kaisa Yeh Ishq Hai... Ajab Sa Risk Hai.

Kishwer and Suyyash have decided to film a web series showing all the functions from their sangeet to the marriage ceremony. The web series will be titled Sukish ki Shaadi.

The couple has opted for a simple court marriage followed by a reception. Are they planning some kind of theme for the wedding? "No. I don't want to limit people to a particular theme. I and Suyyash might coordinate our outfits but people are free to dress the way they like," Kishwer had told a section of the media.


Thumbnail Image Source: instagram/suyyashrai