Kritika Kamra Is On A Thai High, TV Hottie Is Living & Loving The Beach Life
After her bikini pics went viral a few days back, now television hottie Kritika Kamra has shared loads of pics from her recent vacay to Thailand. The pics are breathtaking and so is Kritika. Have a look...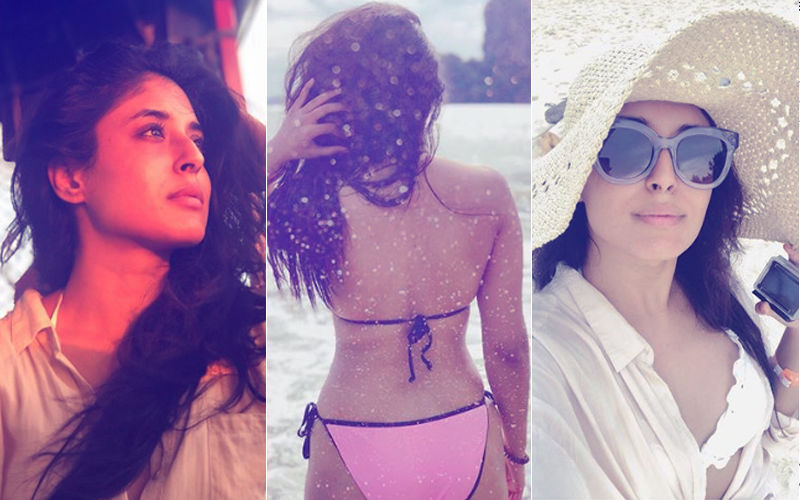 Kritika Kamra is one of the hottest actresses in the telly world. Whatever she posts on social media, takes the Internet by storm. Her recent bikini pic went viral within minutes of going online.
She had captioned the post as: "Of sun, sea, sand, salt and a few raindrops. . . . . #islandlife #slowlife #krabi #railaybeach #beachbum #livetodaylovetomorrow #carpediem (sic)."

Now, she has gone ahead to post some more pics from her vacay in Thailand.
She wrote, "The human spirit needs places where nature has not been rearranged by the hand of man. This trip took me to places that were unbelievably beautiful, some untouched, away from the maddening crowds and noise. And I'm so glad I did this. We underestimate nature.. the influence it has on us. I can't describe it, all I can say is GO. Whenever you get a chance, go to some place far away and let it work it's magic. . . . . #thailand #amazingthailand #krabi #limestonecliffs #magicalsky #deepbluesea #travel #travelphotography #carpediem #makingmemories #youonlyliveonce (sic)."
"Sunday. . . . . #sundayinapicture #lazypoolday #phiphi #islandlife #thailand #amazingthailand (sic)," she wrote.
Kritika captioned the pic as: "Where'd you get that vibe? Did you buy it from a dealer? Did you get it from a healer? Or did you steal it from my imagination? #agentsofgoodroots #justlikethat #islandlife #getwiththevibe (sic)."
"Monday blues + holiday blues = throwback . . . . #takemebacktothebeach #toblueskiesandsea (sic)," wrote Kritika.
This sun-kissed selfie was captioned as: "In the warm glow of a setting sun, I dream. #wherethesunmeetstheocean #magic #sunset #magiclight #warmandwhimiscal #sailingoverthesea #capturedforever #inmyheart #shotoniphonex (sic)."

Well Kritika, we're sure your vacay pics are surely making us long for a holiday right away.


Image Source:- Instagram/@kkamra