Krrip Kapur Suri & Wife Simran Kaur Will Be Seen Together Onscreen!
TV star Krrip Kapur Suri is back with Zee TV's Jeet Gayi Toh Piyaa Morre but he also has a special project starring wife Simran Kaur on its way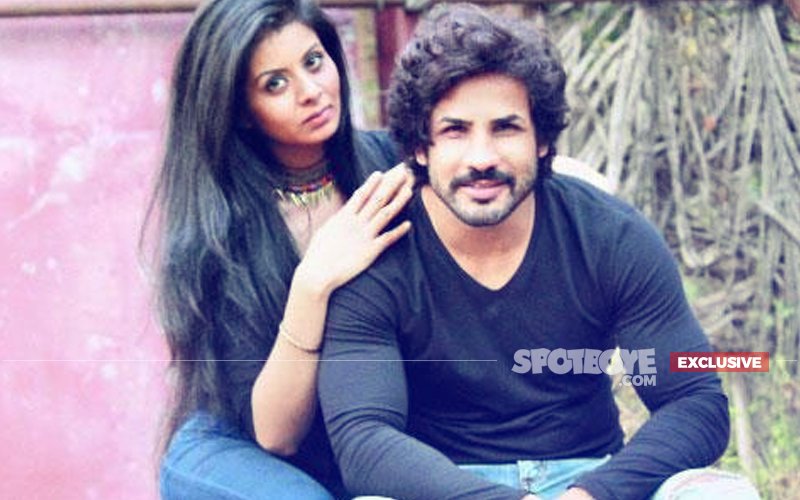 The actor's wife Simran Kaur will be paired opposite him in the video of a romantic number, which will feature in the album. This is the first time that the couple will be seen together onscreen.
Krrip told SpotboyE.com that he will be romance Simran, who was last seen in &TV's Santoshi Maa, in the video.
"I am really excited for the video as I have not only acted in it but also composed and sung the song. Simran will be with me and we are working together for the first time," said Krrip.
The music video was shot at Mumbai's Killick Nixon studios.
Coming back to his TV show, produced by Jay and Kinnari Mehtaa, Jeet Gayi Toh Piyaa Morre takes you to Sujaangarh where the Chauhans and the Rajawats have been at loggerheads for decades.
In an unfortunate turn of events, the Chauhans are forced to get their daughter Devi married to Adhiraj, the youngest son of the Rajawats.

Each day of her married life turns out to be a trial. But Devi, trapped in a loveless marriage, does not give up hope. Instead she decides to turn her unloving husband into the man of her dreams.

Krrip Kapur Suri plays the male lead Adhiraj Rajawat while newcomer Yesha Rughani plays Devi.


Image Source: topyaps