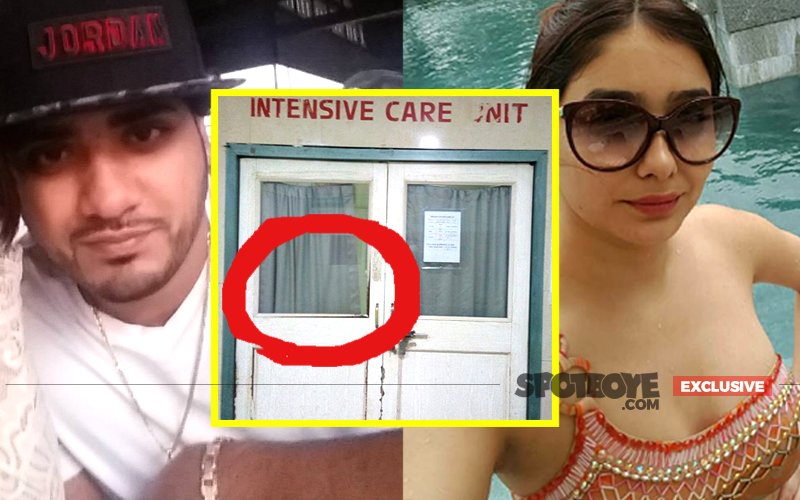 Your browser does not support the video tag.
We have had cases of celebrities misbehaving in our country and getting away with little or no punishment. Here is one story of TV actress Leena's fiancé Rahul Sachdeva which will enrage you no end. That Leena is supportive of what her fiancé did is no surprise. She has a long explanation to offer. We leave it to you to decide in the 'Comments' section below what you think of this whole fiasco- who is right and who is wrong.
Here goes:
On Sunday, March 26, Bharatiya Arogya Nidhi Hospital in Juhu witnessed a horrifying incident around
5.30 am
and almost everyone who was conscious and mobile leapt out from his/her bed.
SpotboyE.com has learnt from an eye-witnesses that Kumkum Bhagya TV actress Leena Jumani's father Murlidher got admitted in the hospital's ICU (Intensive Care Unit) in the middle of night.
A few minutes later, around
4 am
, Leena wanted to get into the ICU with her fiancé Rahul Sachdeva in tow. The couple was accompanied by three friends.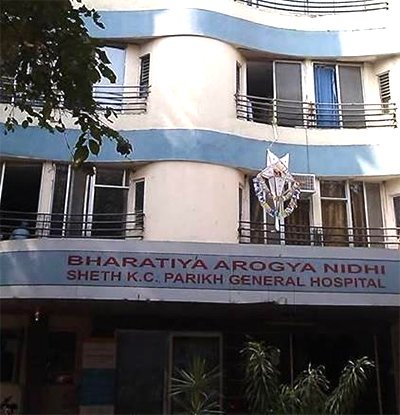 Image Source: hrelate
The gang of five went up to the fourth floor and were stopped just outside the ICU. They were told that only one person can go inside.
The gang argued but the hospital authorities would have none of it.
Without batting an eyelid, Rahul punched the ICU's glass door (see pic)! And shattered it into pieces!!
A big fracas ensued and the police was called. Murlidher was immediately discharged from the hospital and while leaving, the staff overheard them saying that they would be shifting him to Nanavati Hospital (Vile Parle). Mind you, Murlidher was earlier admitted in Kokilaben Ambani Hospital (Andheri) but was rushed to Bharatiya Arogya Nidhi for reasons which an eye-witness said look "rather forced".
SpotboyE.com strongly believes that Rahul's behaviour is unpardonable and we wonder why the police took no action against him. Seems, the reason was that the hospital in question did not file an official complaint against him.
When contacted, Leena had a totally different story to tell. "My father had an asthama attack. We brought him to Bharatiya Arogya Nidhi. They admitted him in the ICU at
5.15 am
. I went up to my father and told him that I was going he should stay in touch.
I observed that a ward boy was trying to put the belt of the oxygen mask around his head very tightly, which in turn discomforted him. I told him to forget the mask as he wasn't getting it right.
I told the ward boy but he did not listen. At this point, my Dad started gasping for breath. I shouted for help and five-six doctors came rushing to say that they were following a process. I did not let them wear him the mask."
Added Leena, "They put him on a ventilator. My mother was going to stay with my Dad and she wanted to go in. I was outside then and they closed the ICU door.
I called up Rahul who was waiting down. He came rushing upstairs.
So yeah, we did break the glass door of the ICU because we knew that my Dad was struggling inside. In fact, my dad says that otherwise he would have died."
Sources from the hospital say that Leena was asked to pay up for the smashed door, but Leena says that no payment was made from her in this regard (the broken glass has been replaced, see the red circle, that's exactly the part which Rahul sent flying into bits and pieces).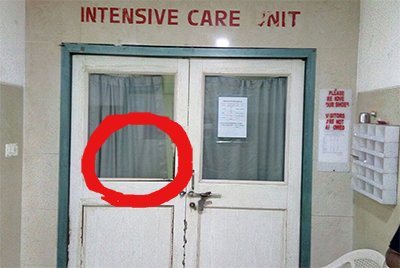 Image Source: SpotboyE Team

There is no doubt that Rahul endangered the lives of several other critically ill patients in the ICU by smashing the glass.
The obvious question, and it still haunts us, is: If indeed her father's health was being endangered, why did Leena not file a FIR against Bharatiya Arogya Nidhi? Leena defends, "I did not file a complaint because my first priority was my Dad's health."
Did she shift her father to Nanavati as the buzz is? "No, we took him to a doctor's private clinic, someone who is attached to Nanavati. He got very scared and didn't want to get admitted anywhere. We put the mask etc on him at home itself," Leena quipped.
We could not get an official statement from Bharatiya Arogya Nidhi.
Don't forget to share your thoughts on Leena Jumaani's fiancé's stunt and her version in the 'Comments' section below.

Thumbnail Image Source: instagram/leena_real