Kumkum Bhagya August 26, 2019, Written Updates Of Full Episode: Rhea Asks Pragya To Backout From The Fashion Show
When Rhea calls up, Prachi and Shahana are at home. She asks Prachi to back out of the fashion show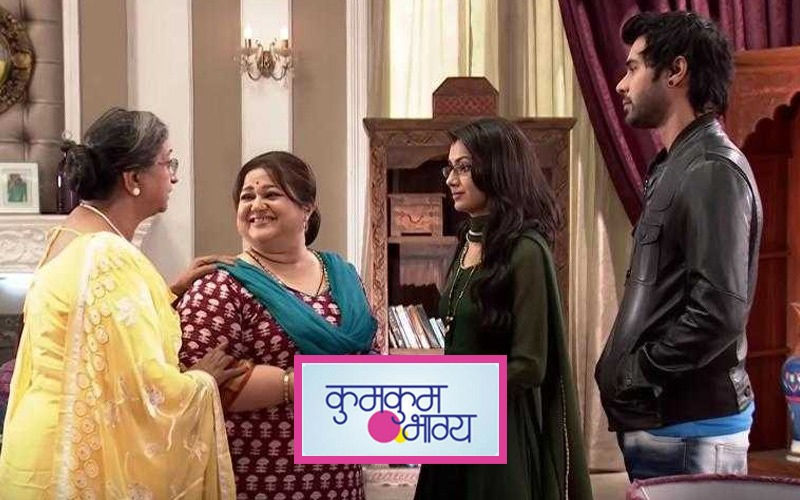 Tonight, the episode begins with Disha along with Purab sitting in the car, but she doesn't want to tell him where she lives. Disha asks Purab to drop her off at the nearest taxi stand. Purab stops Disha while she leaves the car, Disha sits back in the car. Meanwhile, Abhi tries to see how Prachi's mother looks like in her profile picture but he finds that it is a nature photograph.

Purab is driving Disha to her place while Aliya, on the other hand, is going back home in her own car. When Aliya's car stops at a red light, she gets to see Purab's car passing by. Aliya notices Disha along with Purab and begins to doubt. To find out what Purab is doing with Disha, Aliya follows his car.
When Rhea calls up, Prachi and Shahana are at home. She asks Prachi to back out of the fashion show. She warns her and also tells her that it will be too embarrassing for her if she doesn't back out. Prachi says she will take part in the fashion show no matter if she wins or not. Rhea threatens Prachi by saying that she will embarrass Prachi in the show.

Meanwhile, Disha reaches home and finds Hritik there. For bringing Disha back safely Hrithik thanks Purab and he also invites him for a cup of coffee. Aliya sees Purab going to Disha's place. While seeing Disha's friendship with Hritik, Purab gets jealous. However, Disha asks them to leave before things go wrong and she also gives them the coffee.

Sarita convinces Pragya to invite Mr. Mehra aka Abhi at their house and find out who he really is. Pragya agrees and tells Sarita that she will invite Mr. Mehra along with the rest of his family as she thinks she will get a chance to meet Rhea as well.


Image Source:- youtube/zeetv