Kumkum Bhagya July 2, 2019, Written Updates Of Full Episode: Rhea Is Again Jealous Of Prachi
Rhea sees Prachi getting into Ranbir's car at night. Rhea assures herself that Prachi is dating Ranbir. She gets jealous again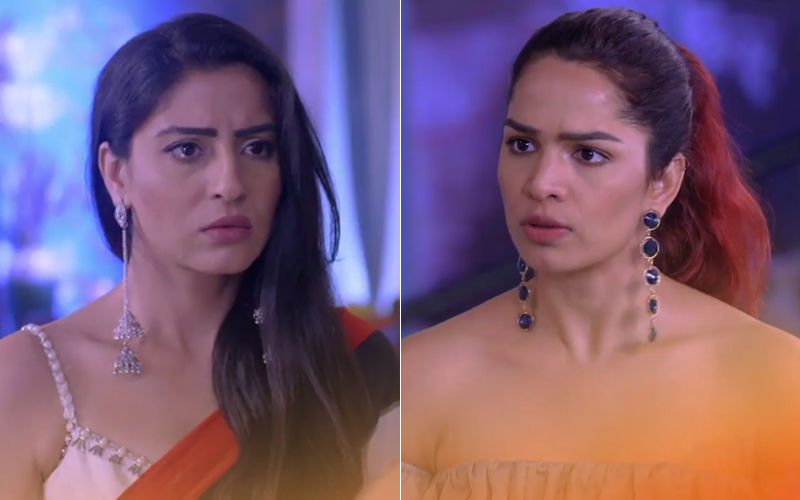 Tonight's episode begins with Sarita asking Abhi to consider her offer of marrying Prachi's mom seriously. Abhi tells her that he still loves his wife (Pragya) though they stay separately now. On the other hand, till late night Prachi is at Ranbir's home where she meets Ranbir when he comes back home for his birthday party.
Pallavi asks Ranbir to drop Prachi home. Ranbir asks Prachi to get into his car and then Prachi notices that it is the same car which splashed water on her. Prachi asks Ranbir to apologise to her. Ranbir promises to apologise to Prachi but once his birthday gets over. Rhea sees Prachi getting into Ranbir's car at night. Rhea assures herself that Prachi is dating Ranbir. She gets jealous again.
In the next scene, Abhi sits with Ranbir for a drink on his birthday and tells him that he should focus on the business now. Prachi turns up at the party everyone welcomes her and talks to her. Abhi asks Prachi why her mother didn't turn up for the party. He calls Prachi part of his family, Rhea gets jealous. Then she decides to call Prachi's mom to the party as well so that she can make Prachi jealous.
While Mira wants to talk to Abhi but is unable to tell him that she loves him. Mithali, on the other hand, tells her that Aliya forced Purab to marry her. Aliya is Purab's unwanted wife.
Image Source:- Youtube/zeetv