Kundali Bhagya Actress Shraddha Arya's Childhood Secret: 'Won A Dance Contest At A Delhi Mall To Shake A Leg With Mika Singh On Sawan Mein Lag Gayi Aag'
While our beloved Shraddha Arya aka Preeta's revelation might have caught you off guard, wait till you see Mika Singh perform on Sawan Mein Lag Gayi Aag live on the Indian Pro Music League stage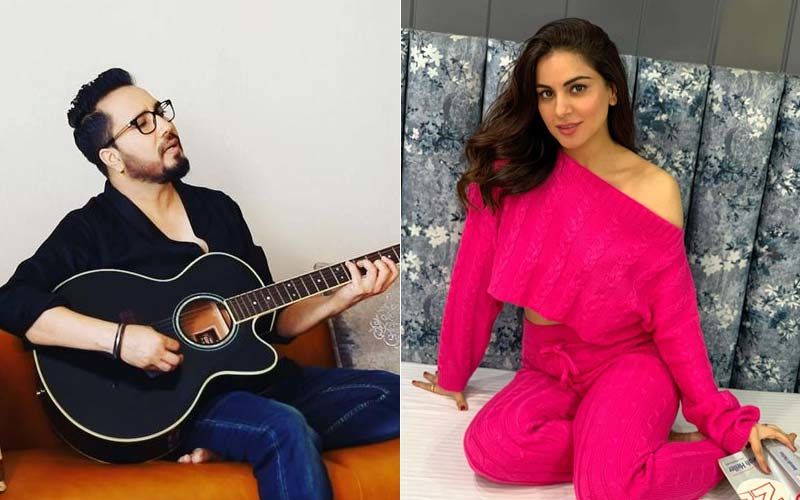 Zee TV's ongoing reality show Indian Pro Music League will heat up the competition with all the teams putting their best foot forward in the upcoming episodes. Also, the special guests of the night, Kundali Bhagya's Karan (Dheeraj Dhoopar) and Preeta (Shraddha Arya) will be stealing the show. To top it all, Shraddha Arya's surprising revelation about her first audition being for Mika Singh's popular dance number as a child will leave everyone surprised!
As Shraddha Arya revealed, "When I was a kid, studying in school and with no connection to the industry, I went to a shopping mall in Delhi. I was shocked to see a huge crowd gathered at one particular corner and I was inquisitive to see what was going on? I went over there and found out that a contest was going on and the prize was a chance to dance with Mika Singh on a show. I got excited, and I participated in the contest. I danced to Dil Le Gayi Le Gayi and somehow, I won. That way I got a chance to shake a leg with Mika Paaji in Sawaan Mein Lag Gayi Aag." Also read:
Neha Bhasin Gets Emotional As She Recalls Being Asked To Get Off The Stage For Wearing Shorts
After this revelation, Mika also added, "Shraddha and I go a long way and while we've done several shows together, I must say she is a self-made star and she is extremely popular. She has made all of us proud and I hope she continues to do good work throughout her life!"
While our beloved Preeta's revelation might have caught you off guard, wait till you see Mika Singh perform on Sawaan Mein Lag Gayi Aag live on the Indian Pro Music League stage with Karan and Preeta dancing to his tunes.
Image source: Instagram/sarya12/mikasingh