Kundali Bhagya: Fans Are In Aww Of Shraddha Arya's Chemistry With Shakti Arora And Manit Joura, #PreeJun And #RishTa Trends On Twitter
Kundali Bhagya Fans are loving the chemistry of Shraddha Arya with Manit Joura (Rishabh) and Shakti Arora (Arjun/Karan) in Kundali Bhagya and expressing their love on Twitter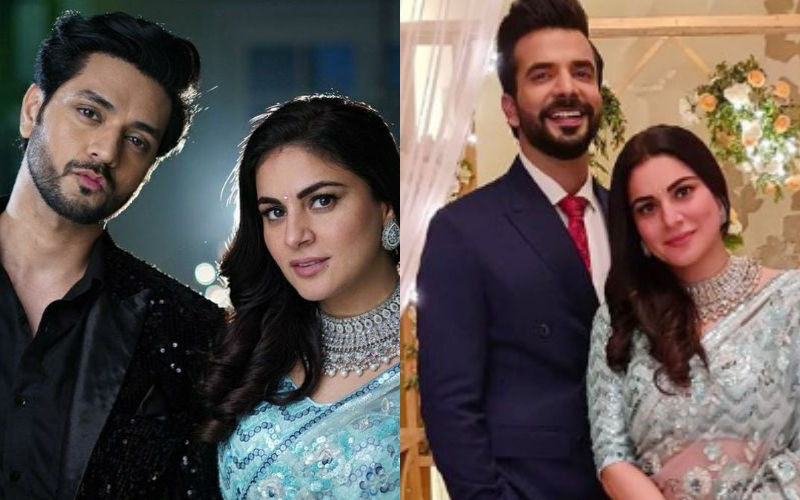 Kundali Bhagya is a massive hit among the fans, and it has entertained the audience for five years now. The actors Shradhha Arya playing Preeta, Manit Joura playing Rishabh, and Dheeraj Dhooper playing Karan have gained fame through this daily soap. But, Dheeraj Dhooper left the show and was replaced by Shakti Arora. Fans used to love Dheeraj-Shraddha chemistry on the show. Now, the fans have started loving Shraddha's chemistry with Shakti and Manit.
Fans were heartbroken following Dheeraj's exit as they loved his and Shraddha's chemistry. But, when Shakti Arora entered as Arjun Suryavanshi/ Karan Luthra, he too started winning hearts.
His chemistry with Arya is also appreciated by fans. It is difficult to enter such a well-established show in the middle and gaining such popularity is commendable. In the upcoming episode, fans will witness a romantic dance performance between Preeta and Arjun.
Meanwhile, fans are excited and have expressed their feelings on Twitter. One of the users wrote, "Dil hi toh hai #PreeJun dance was cute. The way they mixed our #PreeRan in it #TaRan #KundaliBhagya #ShraddhaArya #ShaktiArora", another one wrote, "I just love them yaar @AryaSmilesa @shaktiarora #ShraddhaArya #ShaktiArora #KundaliBhagya #PreeJun".
On the other hand, fans are also loving the chemistry between Shraddha and Manit which is Preeta and Rishabh. They are mesmerized by Rishabh and Preeta's eyelock moments and the comfort they share with each other.
Fans are even praising them on Twitter. One comment read, "JO tUm nA Ho #KundaliBhagya #rishta #manitjoura #RishabhLuthra #rishabhpreeta @MuktaDhond", another read, "Mr. And Mrs. Rishabh luthra #kundalibhagya #Manitjoura @ManitJoura #RishabhLuthra #rishta #RishabhPreeta #preetarishabhluthra".
The audience is looking forward to more #PreeJun and #RishTa moments. Let's see what the daily has in store for us in upcoming episodes.
Image Source: Instagram