SHOCKING TWIST! Anupamaa SPOILER: Little Anu Requests Anuj And Anupamaa To Visit Shah House For Rakhi
Little Anu requests Anuj and Anupama to tie rakhi to Samar and Toshu whereas Anuj will make an announcement in an upcoming episode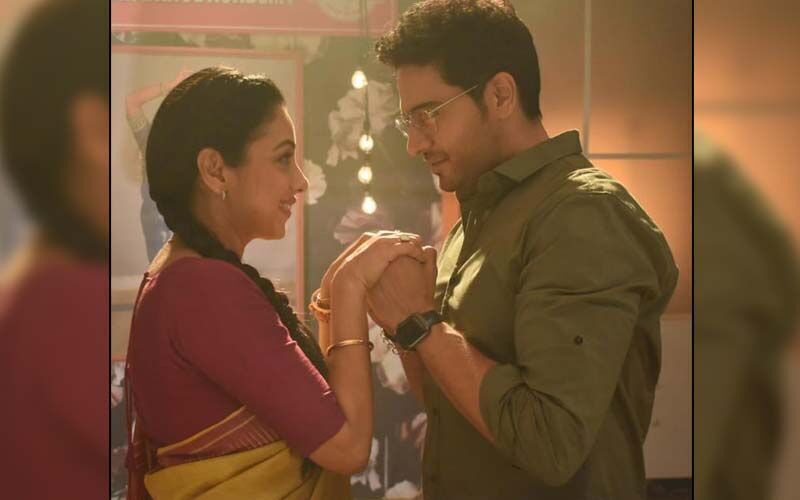 Anupamaa has been topping the TRP chart ever since it premiered on Star Plus. The titular character Anupamaa has become a household name. The daily soap has a loyal audience who does not even miss a single episode and even watch it on repeat.
The current narrative is about Shah and Kapadia's handling Adhik and Pakhi's love story while Anuj has come to know Barkha and Ankush's truth. On the other hand, Anupamaa has decided to break ties with the Shah family.
In the previous episode, we saw, Kavya and Kinjal take a stand for Anupamaa in front of the Shah family. They both are angry at Pakhi and Toshu for misbehaving and insulting Anupamaa. Kavya even confronts Vanraj as he also insulted Anupamaa and tells him that she loves and respects each and everyone in the family, but if any of them tries to insult her or taint her, she'll give it back to them and listen as Anupamaa did.
In the upcoming episode, little Anu will request Anupamaa and Anuj to tie Rakhi to Samar and Toshu and visit Shah house. Listening to this both Anupamaa and Anuj are in a fix and don't have any answer to this. Then Anuj will tell little Anu that both her brother Samar and Toshu are a bit busy and they won't be able to come.
On the other hand, as Anuj is aware of Barkha and Ankush's intention, so was going to make an announcement. So, they both are worried about the same, which Anuj overhears and smiles.
What announcement will Anuj make? And how will Ankush and Barkha take it?
Well, the answer lies in the upcoming episodes.
So one thing is clear the upcoming episodes will be surely filled with twists and turns that would entertain the audience.
Image Source: SpotboyE