Kundali Bhagya SPOILER 18th August 2023: Preeta Gets Flashbacks About Her Life With Karan; Nidhi Plans On Killing The Former
In the upcoming episode of Kundali Bhagya, Preeta will start remembering her small memories about her life with Karan and express her shock with Gurpreet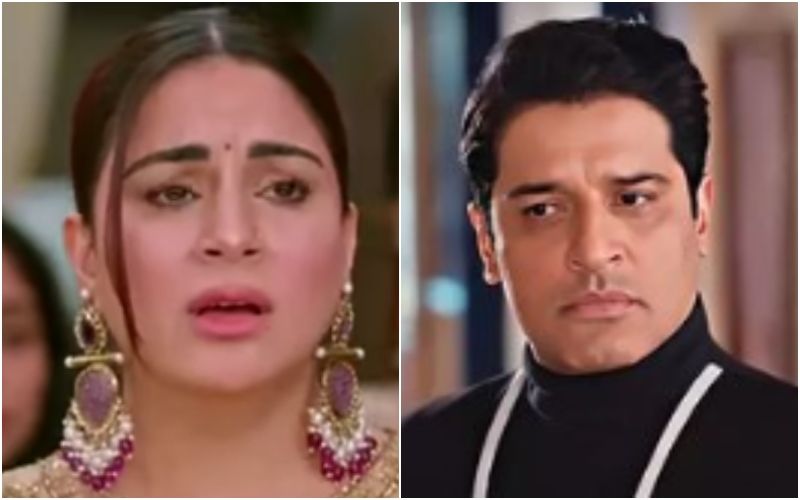 Zee Tv's popular serial Kundali Bhagya enjoys a huge fan base. Being one of the most watched shows on Indian television, it stars Shraddha Arya, Shakti Anand, Paras Kalnawat, Baseer Ali and Sana Sayyad in lead roles. The makers of the show are doing their best to keep the audience hooked through its ongoing storyline. In the ongoing track of the show it was seen that Karan hires a private detective to find Preeta.
In today's episode it will be seen that the private detective will shake hands with Nidhi and inform her that if she pays him well, he will kill Preeta for her. He also informs Nidhi that Karan has hired him to find Preeta, stating that he doesn't know the relationship between Preeta and Rajveer. On the other hand it will be seen that Gurpreet meets Preeta and asks her about her injured hand. Preeta will state that the side mirror of a speeding car bumped in her hand, which Shristi bandaged.
Gurpreet advises Preeta to conduct a puja at home which will ward off evil and keep her safe. Preeta informs Gurpreet that she has been feeling very restless. Gurpreet tells her not to overthink about everything that has been happening and to keep her mind calm. Preeta expresses her feelings and states that she feels like Shrishti knows more about her life but doesn't share anything with her. Gurpreet wonders if Shristi is hiding something about the Luthra family. Further in the episode it will be seen Karan introduces the private detective to Rishabh. He will further express his desire to meet Preeta, so that she can perform their daughter Kavya's kanyadaan.
It will also be seen that Preeta will dream of Karan and start remembering small fragments of their memories together. She will visualise him and ask him how he came to meet her. As she dreams about Karan, Preeta fails to realise their connection. As she explains this to Karan, he advises her to touch his beating heart and know his love. She starts weeping in his arms as she remembers few of her memories.
In the upcoming episode it will be seen that Nidhi sends goons to assassinate Preeta as she is leaving the temple. It will be interesting to see how the future episodes of the show pan out. Fans have been eagerly waiting for the day when Karan and Preeta will finally reunite.