Kushal Tandon Shares An Embarrassing Picture. Bet, You Wouldn't Recognise Him!
TV star Kushal Tandon took to Instagram to share a picture of himself which he terms 'embarrassing' and further tagged friends in the industry to do the same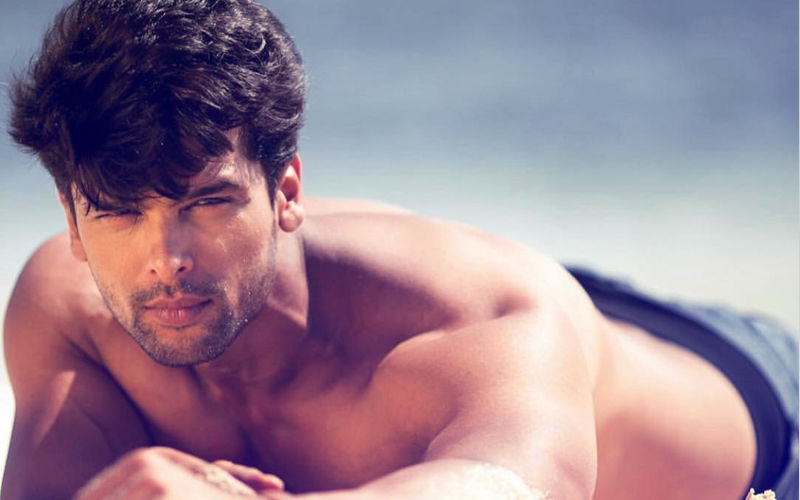 Kushal Tandon is a popular name in television today, but that does not take away the fact that the actor has had his share of complexes when it came to the way he looked. In his recent Instagram post, he talks about how being thin led to working out way in advance. He shared his photograph from his college days and wrote, "@lovesoniamovie When I was 17 ,I always wanted to have a big frame and nice body , I was the only guy in my boarding school who started working out at the age of 16 coz I was a very thin kid and reached at that stage when I was 17 , but I still used to look like this , well this was the only picture which I had rite now , it's embarrassing for me to share this picture hahha but Hellyaaaa it's ur contest , p.s th lanky dude is me a star is about to born @mrunalofficial2016 Sonia bannii star!

We must say, that's quite gutsy! The picture is part of the ongoing challenge for Mrunal Thakur, who is all set to make her Bollywood debut with Love Sonia. The actress uploaded a picture of hers when she was 17 and asked others to do so too. Reason? A 17-year-old is a superhero is her own right in Love Sonia. So, the team is celebrating the character's courage, and that of many whose stories have inspired hers! Apart from Kushal, Karanvir Bohra, Sriti Jha, Vikas Gupta, Karishma Sharma and Supriya Shukla have taken up the challenge.


Image Source: instagram/therealkushaltandon