Lock Upp: Kangana Ranaut Talks About Sexual Exploitation In The Industry; 'It Shatters Dream, Ye Kaala Sach Hai'
In the recent episode of Lock Upp, Kangana Ranaut talks about the sexual exploitation in the industry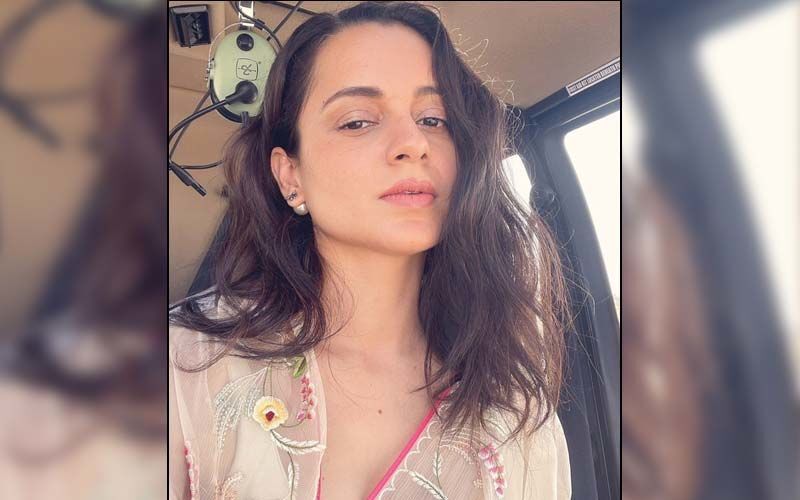 Kangana Ranaut's reality show
Lock Upp
has gained a huge popularity. The show will be coming to an end soon. On the recent and final judgement night, Kangana asked the nominated contestants to share their secrets. Lock Upp's contestant
Saisha Shinde
opened up about one of her darkest secrets. She talked about her sexual relationship with a well-known fashion designer. As soon as Saisha shared her secret, Queen Kangana told her that sexual exploitation is the industry's kaala sach.
According to India.com, Kangana said, "I think the sexual exploitation of young people is so common, especially in the film industry, in the fashion industry. No matter how much we defend the industry, it's the truth…While it gives so many opportunities, it also shatters many dreams and leaves people permanently scarred. Yeh kaala sach hai."
Kangana Ranaut also discussed the #MeToo movement on the show. She said, "Even when MeToo happened here, what happened to that? Nothing. Wo ladkiyan jo bahar aayi thi, gayab hain, sabki sab gayab hain from the face of this planet. Aur jinko maine support kiya tha, I was banned from the industry, and ladkiyan gayab hain."


Talking about Saisha's secret revelation, Saisha had said that back in 2004- 2005, during the initial days of her career, she had an affair with a well-known fashion designer. Saisha said that it all started when he requested her to come to his hotel room to have a chat and he described a very sad/lonely story about himself and the two ended up having sex. Later, Saisha got to know that the designer has used at least 7-8 boys with this same trap. Further, when the rumours started flooding, she ended up facing the brunt of it and was banned in the fashion industry.
Image Source: Instagram