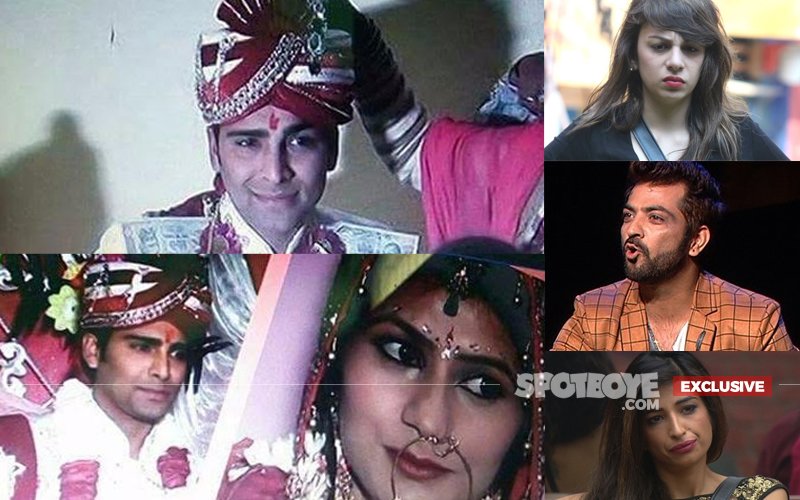 Bigg Boss 10 winner, Manveer Gurjar, turned out to be a big liar. No two opinions about that. Yesterday, a video (See it below) about his shaadi broke the myth that he had percolated about his single status. And soon, he was trending.



The time is right to know what Nitibha Kaul- who was said to be having a scene with him- feels about the expose. We also spoke to the controversial Priyanka Jagga (who is Nitibha's buddy) and Manveer's buddy-from-the-show Manu Punjabi.

And guess what Manveer was doing today? If Manu is to be believed, Manveer played host to some special guests at home.

No, Nitibha was not one of the special guests.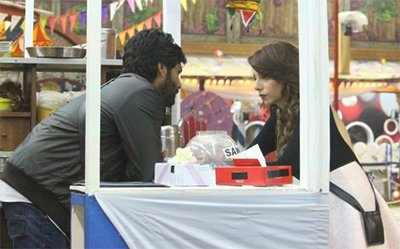 For those who've come in late, Nitibha and Manveer were said to be very fond of each other when they were in the Bigg Boss house, more than 'just good friends'. When she was evicted few weeks ago, she was openly rooting for him. If we are not wrong, she was waiting for him to come out and... Alas! If only all love stories had a happy ending! Reportedly, Manveer's parents would have never accepted her as their bahu. "Manveer's future wife should be homely, simple, and somebody whose thoughts match with Manveer, and who respects the elders in the house. We definitely don't want someone like Nitibha. There is nothing homely about her." What cheek!! But only if Manveer had the guts to defy his parents! The sissy and manipulative guy won the prize, but isn't he someone you detest now? And where is his wife?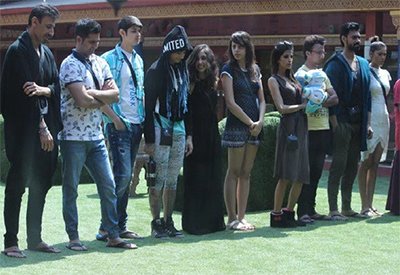 Said the Bigg Boss 10 controversial contestant Priyanka Jagga, "I am very scared for his wife. I hope she is fine in all this mess."

Nitibha, when called, however maintained a 'No Comments' stance. "I don't want to talk anything about Manveer's wedding for now. I will talk at some later date. For now, I can only say that I was not involved with him." But Nitibha sounded very low as she said this. One could make out that she was terribly disappointed. Disturbed, in fact, is the word.

A friend of Nitibha (on request of anonymity) told SpotboyE.com, "Listen, Nitibha is shocked. She won't talk right now. Please don't push her to say anything. She will definitely spill the beans on Manveer when the time is right and she wants to."




Added Priyanka, "I am shocked to see Manveer ke shaadi ka video. It's all out there. I distinctly remember that he had told us in the house that he had run away from his wedding mandap. I think he smartly manipulated his victory, by wooing female fans with his single status.

It is shocking to know that this man had another side to him, which he managed to hide it from us convincingly. I feel quite weird about it."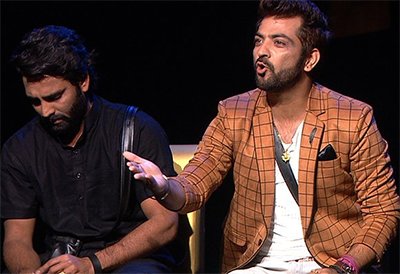 When prodded on, Manu said, "Look, what can you do to someone (Read: Manveer) who has already decided what to say and do in the show? We were all playing a game and Manveer had his own set of cards," and then added, "No, Manveer did not tell even me that he has a wife. If he had told me, it would have been captured by the cameras and Colors wouldn't have edited spicy stuff."

Added Manu, "I would like to comment on his wedding but not before I have checked with him. He is a very good friend of mine."

Concluded Priyanka, her voice rising, "I think Manveer's female fan following must have busted by now." Girls, vot say?


Image Source: Colors