MasterChef India 7: Aruna Vijay On Facing Nasty Social Media Trolls: 'I Would Cry To Sleep Which Affected My Performance'
Aruna Vijay ended up facing brutal backlash and negativity as many social media as users claimed that she was being favoured on the show.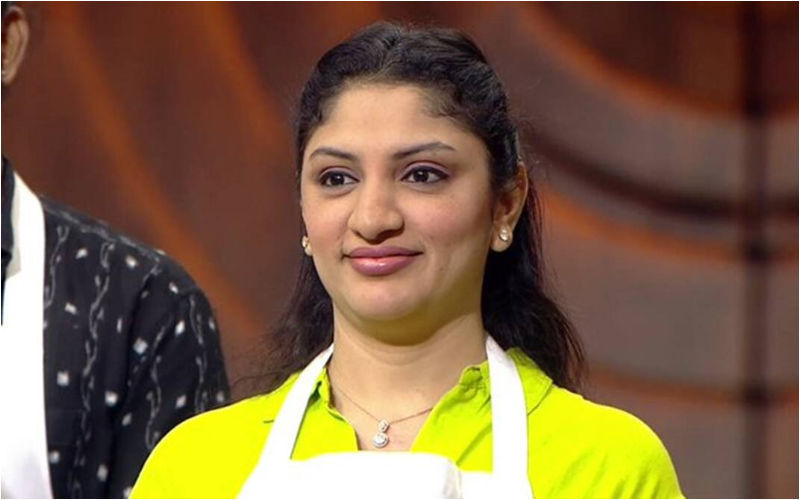 MasterChef India has finally crowned its winner in Friday's episode. The finalists of the cooking reality show include Nayanjyoti Saikia, Suvarna Bagul and Santa Sarmah. However, Aruna Vijay, who was evicted a day before the finale task, made quite a buzz on social media. She even ended up facing brutal backlash and negativity as many social media users claimed that she was being favoured on the show.

Social media trolling has induced significant negative effects in the society and it can cause significant negative effects and harm others. It is known to affect physiological and psychological health such as disturbed sleep, depression, low self-esteem, self-harm and suicidal ideation and in some cases, it may lead to suicide.
However, despite her shortcomings, Aruna dubbed her MasterChef India journey an 'amazing one' and said that it was a dream come true to compete. The home cook also maintained that she never thought she would survive so long on the show, adding that while she is heartbroken that she was evicted a day before the finale but respects what she has learnt.
She told Indian Express, "I think the way I look at food has completely changed. It (the eviction) did bother me but I realised that God may have other plans for me. Out of the 65 episodes, I did cook for 64, so that makes it worth it."
Ask Aruna about the most challenging moment on the show, the contestant said that it was when she had to let go of her immunity pin.
She said, "I am a vegetarian and given the task required cooking with eggs, I had to make a choice. A lot of people told me I could use gloves or a spoon but it was against my belief system. I would have happily walked out of the show if needed. It was the most difficult thing as I wanted to use the pin when I was in a tough situation."
Aruna also spoke about facing backlash on social media and she believes that she was being favoured on the show. "Behind all the glamour of the show, I am a normal person who's not used to all this. It really affected me very badly. There were times when I would call my husband and say I want to return home. I would cry myself to sleep which affected my performance. My mind was so preoccupied that I couldn't do my best. Even though people said I shouldn't focus on the trolls, I couldn't understand why people were judging me. They said I was only making South Indian food and had a simple presentation. But the food is so under-represented, people didn't even know half of the dishes I cooked. It was really tough and I took a lot of time to get over it. In the end, I feel any publicity is good publicity."
Speaking about her best memory from MasterChef India journey, Aruna Vijay picked the back to childhood task.
Image Source: Instagram