MasterChef India 7 WINNER Nayanjyoti Saikia Reveals His Future Plans; Here's What He Plans To Do With The Prize Money
Nayanjyoti Saikia shared that along with cooking he also loves to travel, and he plans on making vlogs on Northeast food and culture as people have loved it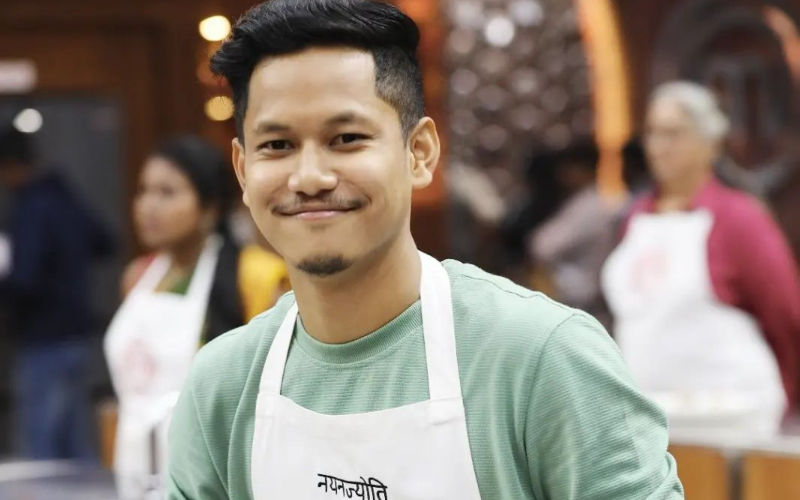 MasterChef India season 7 crowned its winner last night and the show has finally seen its conclusion. Nayanjyoti Saikia was declared the winner of MasterChef India season 7 in the grand finale episode that aired on March 31. Saikia's journey has been an inspiration to many. In a recent interaction, the MasterChef season 7 winner Nayanjyoti Saikia has opened up about his journey in the show and revealed his future plans. During the interaction with Pinkvilla, he also revealed what he plans on doing with the winning amount.

Nayanjyoti Saikia spoke about his MasterChef India journey and revealed his thoughts on winning the show. He said, "I never thought that I would be able to participate in MasterChef India. I still don't believe that I have spent several weeks in the MasterChef India kitchen. Finally, I won the show. It was my dream to participate in the show and not only I participated but also won the show. I think it's a dream come true."
Speaking to Pinkvilla, Saikia spoke about his future plans and said: "I have never thought about future plans yet but along with cooking I love travelling so I'm planning to make vlogs on Northeast food and culture as people have loved it. Earlier, people never knew much about the Northeast but now they know a lot because of me and Santa Ji. So I want to explore more about Northeast food, cuisine, and culture, and through my vlogs, I'll try to show it. Also, it will be helpful if I get an opportunity to work in big restaurants."
The MasterChef winner also revealed what he intends to do with the winning amount, he said, "I think I should save my winning amount for the future. In the future, I want to open my own restaurant so that I can present Northeast cuisine to the world. Many people don't know about Northeast cuisine. Santa Ji and I tried to make Northeast cuisine in MasterChef India, but that is not even 1% of it. There are a lot of delicacies that are produced here. So I would like to showcase this in my restaurant, and I need a huge amount for this so the winning amount would be helpful then."
MasterChef India season 7, judged by Vikas Khanna, Garima Arora, and Ranveer Brar, has been the talk of the town ever since it premiered. The show received immense love from the viewers as it returned to the screens after 2 years of hiatus.
The seventh season of the show saw 16 contestants from different parts of the country who showcased their culinary skills. After competing against each other in several tough challenges, the contestants who managed to reach the top 3 were Nayanjyoti Saikia, Santa Sarmah, and Suvarna Bagul.
Image Source: Instagram