MasterChef India 7 FINALE: Ranveer Brar, Vikas Khanna And Garima Arora Reveal Their Most Favourite Dishes From Competition
As MasterChef India season 7 reaches its finale week, judges Ranveer Brar, Vikas Khanna, and Garima Arora pick their favourite dishes!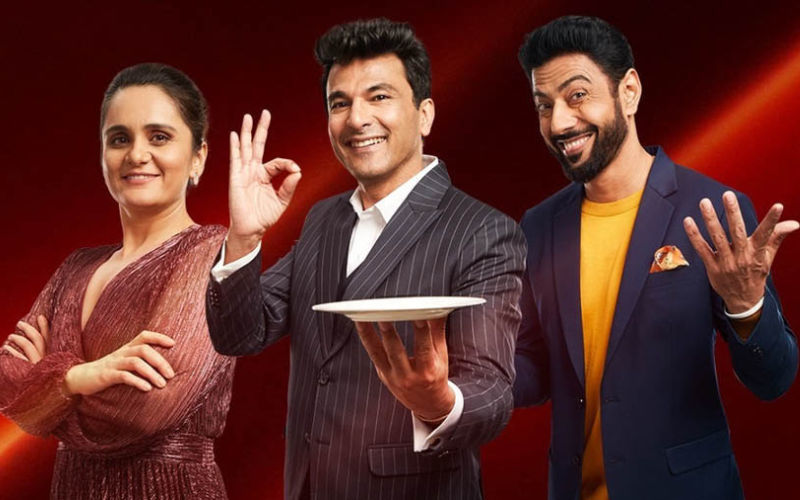 Cooking-based reality show 'MasterChef India season 7' which premiered in January this year, is all set to have its grand finale. The show has got its top 6 finalists- Aruna Vijay, Gurkirat Singh Grover, Kamaldeep Kaur, Nayanjyoti Saikia Santa Pawan Sharma, and Suvarna Bagul who will be competing for the coveted trophy. As MasterChef India 7 is inching closer to its finale, judges Vikas Khanna Ranveer Brar and Garima Arora have selected their favourite dishes in the competition.
As reported by Times Now, Garima stated that it's nice to see the pride that people take in the food of their communities and in showcasing the dishes that never get a chance to shine outside of homes. She feels that the representation of smaller communities, regional recipes, and different states is much stronger than before and that it is a step in the right direction. On the other hand, Brar stated that it was quite interesting for them to see the progressive thinking and presentation of dishes by the contestants and for the world to see Indian cuisine as so versatile and adaptable. ALSO READ:
MasterChef India 7 FINALE: WHAT! Nayanjyoti Saikia Gets A Special Advantage Over Other Contestants But He Does A Big Goof Up
Vikas Khanna believes that the show has the power to influence not just the cooking at home but also at the restaurant level. He was quoted saying, "People now understand the power of Indian chefs and invest more in them. It is a paradigm shift. Besides, this time, we've had contestants between the ages 18 to 78 who are regular homecooks but the fact that they stand a chance to gain international fame is an inspiring thought."
The reported added that Santa's grilled chicken pizza with orange and baby spinach salad, Gurkirat's qatayef with cinnamon apple tea and Nayanjyoti's baharat chicken roll are some of the judges' favorite dishes.
Meanwhile, 'MasterChef India season 7''s grand finale episode will be aired on March 31, 2023, on Sony Entertainment Television. The winner will not just win huge prize money but also a cooking-based show.