LATEST FROM KAPIL SHARMA'S SET: Sunidhi Chauhan Shoot CANCELLED, Neena Gupta-Masaba SUMMONED & DROPPED
... And Ranjeet & Raza Murad are driving to the Studios as you read this! The last few days have been terribly disorganised. Team Kapil and Sony have cancelled Sunidhi Chauhan, Neena Gupta & Masaba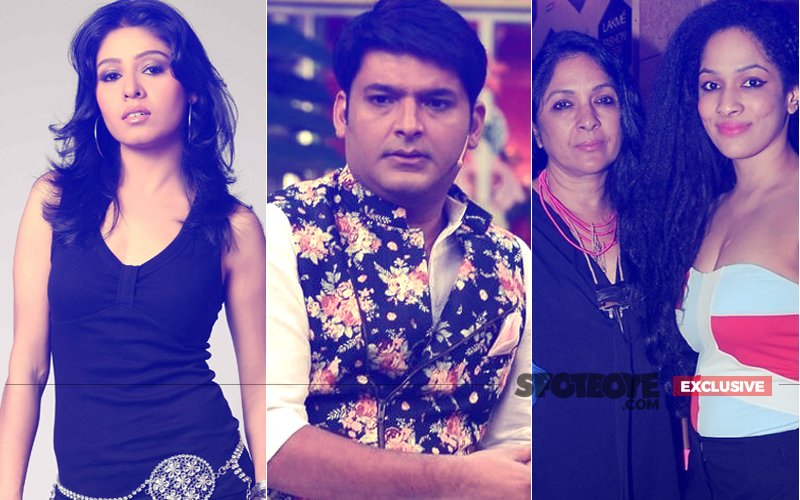 It was never so chaotic in times of Sunil Grover, Ali Asgar and Chandan Prabhakar who left in disgust after Kapil Sharma became abusive and violent on their return flight from Australia on March 16.

The past few days have hardly seen Bollywood actors and actresses who were an integral part of most episodes, but instead a fleet of musicians like Bappi Lahiri, Shaan, Hans Raj Hans, Salim Suleiman (who shot yesterday), and now almost Sunidhi Chauhan. Buzz is, the modus operandi is based on the fact that you can consume at least 12-13 minutes of run time with singers and music directors indulging in some music activity, since you don't have Dr Mashoor Gulati/Rinku Bhabhi, Dadi and Chandu Chaiwallah to enthrall the viewers.

But SpotboyE.com has it that the ground on the set has become shakier since the past two days. When it comes to calling celebrities, there is too much of miscommunication which leads to frequent changes and cancellations, which has brought in a fair share of anxiety in the cast and crew.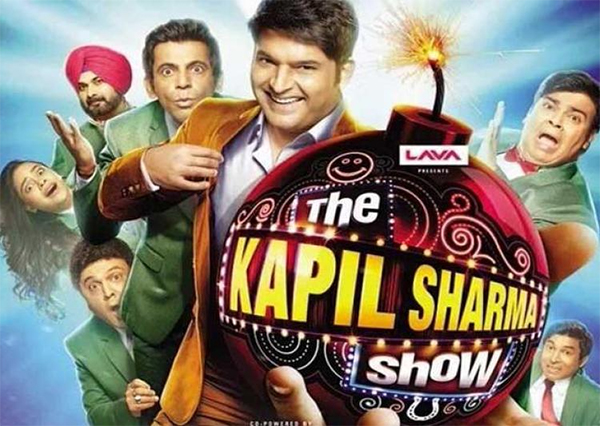 Image Source: youtube/setindia

The story goes that Sunidhi Chauhan was supposed to shoot an episode with Kapil but could not make it, courtesy Navjot Singh Sidhu.

A source says, "A few days ago, Sunidhi confirmed her availability on The Kapil Sharma Show but later got a call that they can't start the shoot before midnight. Sunidhi said that she is not comfortable shooting late nights since she has prior commitments. Sunidhi was clearly told that the shoot could not be held any earlier since Sidhu cannot come from Delhi before 11 30 pm and they cannot end it before 2 am."

Adds the source, "After that call, Sunidhi was called at least twice/thrice and again the timings were changed and eventually she was told that it is not happening."

The story is hilarious if you read further.

Subsequently, an SOS was sent to Neena Gupta and Masaba last night. A source says, "Masaba got a call from Team Kapil at 3 am last night (yes, you read it right! 3am!), requesting her to attend the show with her mother today. Neena Gupta has been keeping indisposed and the duo expressed their unavailability."

Actually, Neena Gupta and Masaba were supposed to shoot with Kapil, next week.

When contacted, Neena Gupta told SpotboyE.com, "Yesterday, I got a call from them saying that we are not doing the shoot (slated for next week) with you two because Navjot Singh Sidhu is not available. Then suddenly, at 3 am, Masaba got a call that they want to shoot with us today. I told Masaba to inform them that I am unwell. Then again we got many calls from them asking if we could shoot tomorrow. We said okay, but now a few minutes ago we again got a call from them that it's not happening."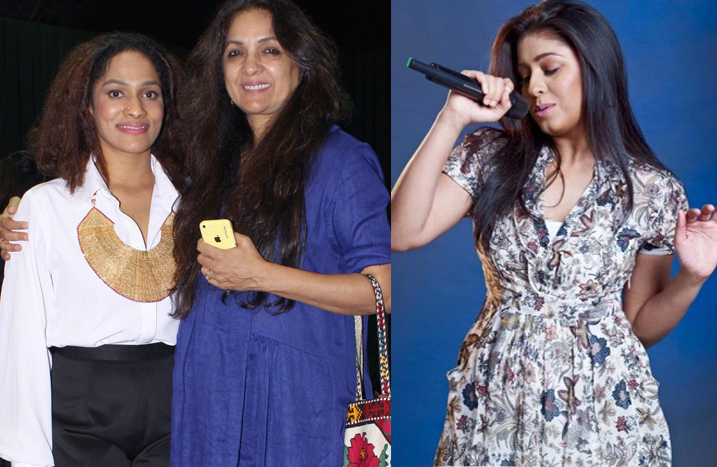 Image Source: waah & singersdb

Will Neena Gupta and Masaba attend The Kapil Sharma Show if they're still called? "Yes, we will. They told us that they will be shooting with us some other time."

Sunidhi chose not to talk on this matter.

Pray, who is managing the Talent of Kapil Sharma currently? We hear, he has hired a new girl called Anushree. This woman needs a crash course in contacting and arranging celebrities. God, this is the same platform which Amitabh Bachchan, Shah Rukh Khan, Salman Khan and Akshay Kumar were so comfortable and excited to grace!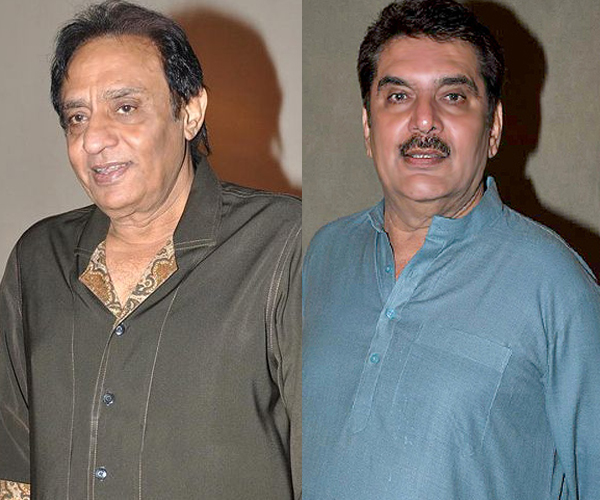 Image Source: punjabigram & apne

At the time of going online, we heard that villains of yesteryears Ranjeet and Raza Murad were speeding away to Film City to shoot tonight!


Thumbnail Image Source: vishvagujarat , youtube/setindia & karmik