Mohsin Khan, Nakuul Mehta And Vivian Dsena- Whose Sex Appeal Outdid Whose?
If you're a fan of these hunks from the TV world, then you got to click now to know their standing on the Asia's sexiest men list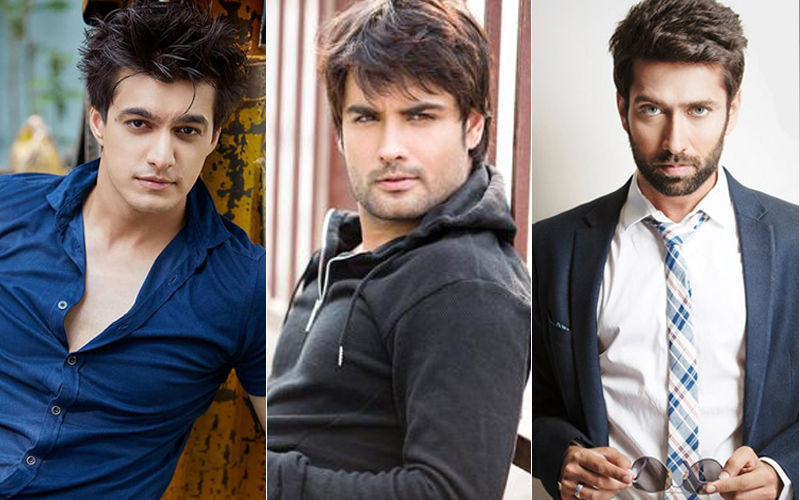 Last week we brought to you
the list of television actresses who made it to the Asia's Sexiest Women list
and now it's time to know about the men from the small screen. We're sure fans are eagerly waiting to know who beat whom in the list to grab their spot on the list. Well, the Asia's sexiest men list includes names like Mohsin Khan, Vivian Dsena, Shaheer Sheikh, Nakuul Mehta, Parth Samthaan and Ashish Sharma among others on the list. So, let's find out which TV hunk outdid whom.
Nakuul Mehta and Vivian Dsena showed a major leap in the list as compared to last year. In 2017, while Nakuul was on the 35th position, Vivian was on no 4. And this year, Nakuul has grabbed the no 16 position while Vivian has climbed to No 2 slot. Isn't that great? And guess who the rising star of them all is? It's none other than Mohsin Khan, who was on No 17 in 2017 but in 2018 he is on No 6 position. Here's a tweet about the list:


Asjad Nazir, Entertainment Editor of Eastern Eye newspaper, took to Twitter to announce the news and wrote, "50 Sexiest Asian Men 2018...4 of the reasons why television is so popular in India: @NakuulMehta
@LaghateParth
@Shaheer_S
@ashish30sharma
(Full list only in Eastern Eye newspaper on Friday) #NakuulMehta #ParthSamthaan #ShaheerSheikh #AshishSharma #AsjadNazirSexylist2018"
In another post he mentioned, "50 Sexiest Asian Men 2018...Rising star - @momo_mohsin
Rebel star - #Prabhas Highest placed sports star -
@imVkohli
Highest placed music star -
@ArmaanMalik22
(Full list out in Eastern Eye newspaper on Friday) #AsjadNazirSexyList2018 #MohsinKhan #ViratKohli #ArmaanMalik"
Meanwhile, Parth Samthaan and Shaheer Sheikh have landed at No 15 and 17 positions respectively. We are sure this list have brought among the stars and their fans too. Check out Nakuul Mehta's tweet, thanking his dad for the genes. He wrote, "Did you say 'Seeeexxxxy' ? Say whaaa? #EasternEyeSexyList2018 Ma/Dad, thank you for your genes/sperm."
While Vivian wrote on Twitter, "Thanks @asjadnazir n all the VDians loads of love"
Talking about the women who made it to the list, Nia Sharma and Shivangi Joshi were among the top 5. Nia was on No 3 and Shivangi on No 5. While Deepika Padukone is the Sexiest Asian Woman of 2018, the actor topping the list among men will be declared tomorrow, Dec 14. Stay tuned to this space.


Image Source:Pinterest,hesed.info,IWMBuzz